Jones, Perez plead guilty to charges
On January 26, multiple RMU students were involved in an incident that took place on campus and for their actions, some received criminal charges.
Kimani Smith, Brian Jones, Adrian Perez, and Antwan Eddie, four of the individuals charged, were members of the Robert Morris football team.
On Thursday, Jones and Perez were summoned to the District Magistrate's Office in downtown Coraopolis for summary trials. In front of the magistrate and an RMU campus police officer, they each pleaded guilty to their charges.
At the trials, an RMU officer revealed in an incident report what happened on that night in January.
At approximately 2 a.m., five officers were called to lower Salem Hall after a noise complaint. When they got to the apartment, students were running everywhere and making threatening gestures at campus police.
The students refused orders and resisted the police and by the end of the night, Jones was handcuffed after being wrestled to the ground.
Jones was very uncooperative with cops, calling campus police "cracker cops" and saying that they "don't know shit."
Additionally, the defensive back refused a Breathalyzer test.
At the trial, Jones, who was charged with underage drinking and disorderly conduct, would have a few moments to take the floor and defend himself. He said that he did not insult the police and that he was not drinking at the time. However, the Monroeville, Pa native did admit to damaging chairs in the apartment.
Perez had his trial immediately after Jones. The trial revealed that after Jones and Smith were taken to the campus police station, Perez arrived, demanding to see his teammates.
The defensive end's aggression escalated until he was finally arrested and charged with disorderly conduct.
The guilty plea comes in addition to a one year suspension from the RMU program for Jones. Perez is a graduating senior, therefore received no team punishment. It is unclear whether or not Jones will return to the team or choose to transfer.
Both players as well as the RMU athletic department declined to comment. RMU Sentry media will give updates as the story develops.
About the Contributor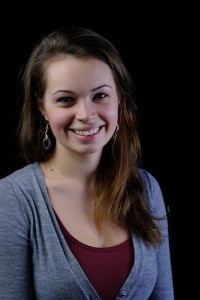 Haley Sawyer, Assistant Sports Editor
Haley is a junior communication major with a concentration in journalism.  She is involved in both print and broadcast journalism at the Academic Media...