Men's basketball roundup: RMU vs. Wagner
January 14, 2017
Wagner 53 (7-9, NEC 3-3), RMU 50 (6-13, NEC 2-4): The Colonials traveled to Staten Island, New York Saturday for a conference matchup against the Seahawks of Wagner. Neither team was able to find much separation from each other in the first half as both teams went back-and-forth in the score column but it was Wagner who held the one point edge at halftime at 23-22. The Second half was much like the opening half as both teams kept the score close. With 2:01 left to play, Wagner hit a three-point shot to take a 51-47 lead but sophomore Matty McConnell answered back with a three-point bucket of his own to make the score 51-50 Wagner but the Seahawks extended their lead to 53-50 after two made free-throws with eight seconds remaining in the contest. Wagner would hold on for the final seconds to hold on for the win. Freshman Dachon Burke led the Colonials with 13 points. McConnell finished with a double-double with 12 points and 10 rebounds and fellow sophomore Isiah Still finished with 10 points. Robert Morris as a team shot 33.9 percent from the field and 31 percent from downtown.
About the Writer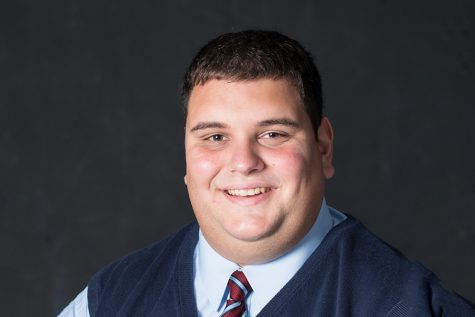 Ian Kist, Sports Assistant
Ian is a communication major with a focus in sport communication and a minor in sport management. He is the RMU Sentry Media Assistant Sports Manager....