Men's hockey and lacrosse teams debut Movember music video
When the men's lacrosse and hockey teams decided to join forces for Movember, they knew that they wanted to raise a lot of money and awareness for men's cancer research.  They also knew that they wanted to raise awareness in unique ways.
In an effort to be unique, men's hockey junior, Mac Roy, decided to write a Movember related song.
"I was looking at all the Movember links on the web and realized that after about a week they started to grow stale," said Roy.  "So I picked up the guitar and came up with a few lyrics and was going to record it and post it to my page that night when I realized that we had a bunch of people on campus that were really passionate about raising money and we could do a little more with this."
Once he decided he wanted to make a music video, he knew he had to enlist in the help of others around campus.  "After I proposed the idea to a few teammates and the media team at our school, it immediately grew a life of its own and a week later it was a reality," explained Roy.
He was also motivated to make a song and music video because of the teams efforts to raise money for former men's hockey captain, Chris Kushneriuk who was diagnosed with testicular cancer this past summer.
"I was really inspired by everything that was being done to raise money for Chris Kushneriuk, our former captain who was diagnosed with testicular cancer so I just wanted to do my part as well," said Roy.  "I can play a little guitar so I thought this would be a fun way to get more people involved."
One of the people he brought on board was men's hockey senior and Bobby Mo Bros captain, Zach Hervato.
"It's kind of a fun music video, but I think once it's released people will recognize the faces and recognize what we are doing, and hopefully it will help get us some donations," said Hervato.  "We wanted to do the music video because Movember is slowly starting to become a popular thing.  People get on the site and create a page like we did, but we wanted to do something different and be different."
Both Roy and Hervato strongly support the Movember initiatives and hope others will join them as well.
"Well the obvious reason to support this cause is to contribute to the solution.  It is an easy way for people to get involved and do their part," said Roy. "But more than anything we just hope it inspires people to be more active in any cause that is greater than our own daily problems."
"I think they should donate for various reasons with the biggest being that it's for an amazing cause," added Hervato.  "It's just a great way to shed some light on these issues and because it will help our team out and raise awareness for our school and our former team captain, Chris Kushneriuk."
Overall, Roy is very pleased with how successful the month of "Movember" has been thus far.
"This whole month has been amazing, it has been a real joy to collaborate with so many enthusiastic people," said Roy. In just a few weeks we have raised over $10,000 with our Movember page, T-shirt and wristband sales, and charity events. It has just been a great overall experience for everybody involved."
If you would like to donate to the Bobby Mo Bros, please visit http://us.movember.com/team/441389.  For our friends in Canada that would like to donate, please visit http://ca.movember.com/mospace/901442
About the Contributors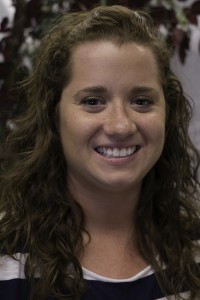 Brooke Smith, Editor-in-Chief
A senior journalism major at Robert Morris University, Brooke serves as the Editor-in-Chief and a staff writer for RMU's student-run newspaper, "The...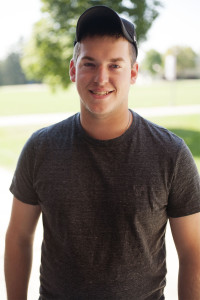 Jake Hartzfeld, Multimedia Reporter
A junior TV/ Video student with a minor in Photography at Robert Morris University, Jake is a videographer for the Sentry, RMU's student-run newspaper,...