Men's hockey roundup: RMU vs. Bentley
December 9, 2016
Bentley 4 (4-7-4, AHC 3-5-3), RMU 3 (8-5-2, AHC 6-4-1): The Colonials made their way to Watertown, Massachusetts Friday evening for the start of a two-game weekend series against Bentley. However for Robert Morris, their weekend didn't get off to a great start as they dropped their fourth conference game of the season. Bentley netted an early first period goal to take a 1-0 lead and then extended their lead to 2-0 with a goal late in the opening period. RMU cut their deficit to 2-1 at the 10:40 mark of the second period as freshman Mathew Graham put RMU on the board and scored the second period's lone goal. Bentley re-took a two goal lead in the opening two minutes of the third period at 3-1, but junior Brady Ferguson then made it a one goal game again minutes later. In the last minute of play, Bentley once again pushed their lead to two scores, 4-2, but RMU'sAlex Bontje made it 4-3 game with 31 seconds remaining. Bentley however, held on to their lead for the remaining 31 seconds to skate off victorious. Freshman Francis Marotte made 31 saves in net for RMU but Unfortunately received the loss.
About the Writer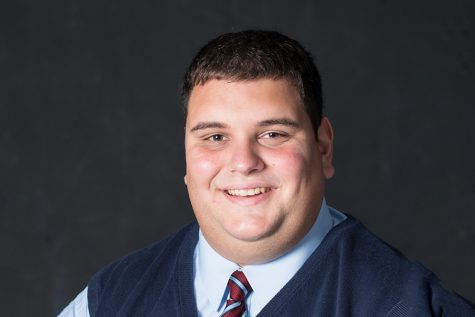 Ian Kist, Sports Assistant
Ian is a communication major with a focus in sport communication and a minor in sport management. He is the RMU Sentry Media Assistant Sports Manager....