Men's Hockey Roundup: RMU vs. Holy Cross
Ian Kist, Staff Reporter
January 17, 2016
January 16, 2016
Holy Cross 5 (13-8-1, AHC 11-4-1), RMU 2 (14-7-3, AHC 11-4-3): The Colonials wrapped up their two-game weekend series against the Crusaders of Holy Cross in Worcester, Mass. Saturday night. However, Holy Cross was able to hand the Colonials their seventh loss of the season with a 5-2 win. The Crusaders scored the games first two goals in the first period, but Senior Matt Cope scored late in the opening period to make it a 2-1 game. Holy Cross pushed their lead to 3-1 in the second period. Senior Greg Gibson scored early in the third period on a power play to cut the deficit to one but Holy Cross scored two more goals later in the final period and shutout RMU for the remainder of the game to secure the home victory. Senior goalie Terry Shafer received the loss for Robert Morris, giving up five goals on 36 shots that were fired his way.
About the Writer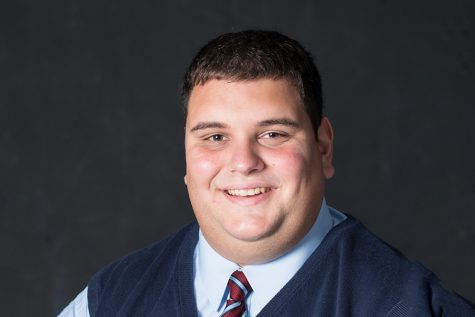 Ian Kist, Sports Assistant
Ian is a communication major with a focus in sport communication and a minor in sport management. He is the RMU Sentry Media Assistant Sports Manager....