Men's hockey roundup: RMU vs. RIT
October 7, 2016
RIT 6 (1-0-0, AHC 1-0-0), RMU 3 (0-1-0, AHC 0-1-0): The Colonials season didn't start the season off the way they anticipated they would have as the Tigers of RIT roared to a three goal victory, 6-3 Friday evening in Rochester, New York. RIT scored the lone goal in the first period but RMU tied the score 1-1 in the second period via a goal from junior Timmy Moore early in the period. However, RIT would answer back with three straight goals to take a 4-1 lead. Junior Brady Ferguson scored a goal on a power play opportunity late into the second period but RMU still found themselves down 4-2 going into the second intermission of the contest. The Tigers opened the final period with their fifth goal of the game taking a 5-2 lead. A few minutes later, Moore scored his second goal of the game cutting his team's deficit to 5-3 but RIT went onto score a sixth goal later in the period and RMU could not recover to make a comeback. RMU's senior goaltender Dalton Izyk made 45 saves on the night but was given his first lost of the season. Freshman goalie Francis Marotte also saw some time in net for Robert Morris as he made two saves.
About the Writer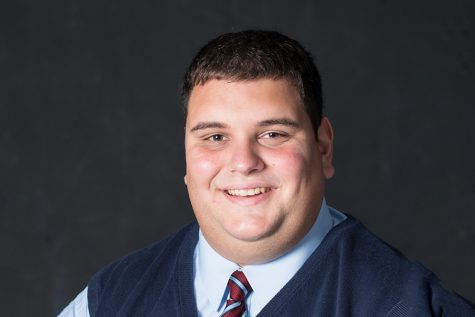 Ian Kist, Sports Assistant
Ian is a communication major with a focus in sport communication and a minor in sport management. He is the RMU Sentry Media Assistant Sports Manager....