Men's hockey roundups: RMU vs. Bentley
December 10, 2016
RMU 4 (9-5-2, AHC 7-4-1), Bentley 1 (4-8-4, AHC 3-6-3): The Colonials wrapped up their weekend series against conference foe Bentley Saturday afternoon in Watertown, Massachusetts. Robert Morris scored the game's first goal in the first period via the stick of junior Timmy Moore. RMU would then tack on two more goals in the second period when senior's Daniel Leavens and Ben Robillard found the back of the net to give the Colonials a commanding 3-0 lead. Bentley got a puck past RMU's starting goaltender Andrew Pikul at the 16:05 mark of the third period but Leavens would score his second goal of the game to push their RMU's lead back to 3 goals to secure the road victory. Pikul finished the game making 31 saves and earning the win while doing so.
About the Writer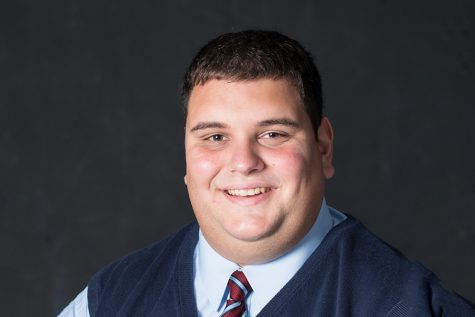 Ian Kist, Sports Assistant
Ian is a communication major with a focus in sport communication and a minor in sport management. He is the RMU Sentry Media Assistant Sports Manager....