Men's hockey weekend roundups: RMU vs. Canisius
October 21, 2016
Game One
Canisius 6 (2-3-0, AHC 1-0-0), RMU 3 (1-2-0, AHC 1-2-0): The Colonials opened a two-game weekend series against Canisius Friday in Buffalo, New York. However, it was not the start to the weekend RMU was looking for as they suffered their second loss of the season in a three goal deficit. After being down 1-0 in the first period, junior Brady Ferguson tied the game for Robert Morris at the 11:08 point of the period. Canisius then answered back with five back-to-back goals coming from the 14:36 mark of the first period until the 3:04 mark of the third period taking a commanding 6-1 lead. Robert Morris stopped the long scoring run for the Golden Griffins when freshman Mathew Graham scored his first career collegiate goal and cut their deficit down to 6-2. Junior Ben Robillard scored his first goal of the season at 19:35 of the third period to make the score 6-3 but the damage was already done by the Golden Griffins who skated off victorious. Senior Dalton Izyk who started the game and junior Andrew Pikul both received time in net Friday evening but it was Izyk who received the loss giving up four goals. Izyk finished his night with 15 saves and Pikul finished with 7 seven total saves.
October 22, 2016
Game Two
RMU 2 (1-2-1, AHC 1-2-1), Canisius 2 (2-3-1, AHC 1-0-1): Robert Morris wrapped up their two-game series against the Golden Griffins of Canisius Saturday evening in a game that didn't see a win or a loss for either team but rather a tie. The Colonials scored the lone goal of the first period as sophomore Alex Tonge shot the puck past the opposing goaltender. Cansius scored the lone goal of the second period to tie the score at 1-1 and then tacked another goal about halfway through the third period to take their first lead of the game at 2-1. However, at he 13:25 mark of he final period of regulation, Tonge found the back of the net once again for his second goal of the night to tie the score at 2-2. The remainder of regulation play was scoreless and the contest entered overtime in which neither team was able to capitalize and score a goal forcing the game to end in a draw. Freshman goalie Francis Marotte made is first collegiate start for Robert Morris making 34 saves.
About the Writer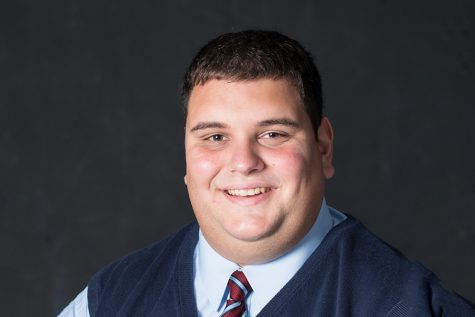 Ian Kist, Sports Assistant
Ian is a communication major with a focus in sport communication and a minor in sport management. He is the RMU Sentry Media Assistant Sports Manager....