Men's hockey weekend roundups: RMU vs. Holy Cross
Jan. 28, 2017
Game One:
Holy Cross 4 (10-9-6, AHC 7-6-6),  RMU 14-8-3, AHC 10-7-2): The Colonials opened a two-game road series at Holy Cross in Worcester, Massachusetts Friday evening and it wasn't the way RMU wanted to start the weekend series as they dropped their seventh conference game. Holy Cross scored back-to-back early first period goals to take a 2-0 lead but freshman Luke Lynch scored RMU's first goal and cut the lead to one for the Crusaders with a little under 10 minutes to play in the opening half. However, the Crusaders would complete the first period with 2 straight goals to take a commanding 4-1 lead into the first intermission. Juniors Brady Ferguson and Timmy Moore scored the only goals of the second period to make it a 4-3 game but RMU was unable to score the tying goal in the third period as the Crusaders held on for the in. Freshman goalie Francis Marotte started for RMU but was replaced by junior Andrew Pikul at the start for the second period. However, early in the second period, Pikul was injured and replaced by senior Dalton Izyk. Izyk stopped every puck that came his direction making 13 saves.
Jan. 28, 2017
Game Two:
RMU 6 (15-8-3, AHC 11-7-2), Holy Cross 0 (10-10-6, AHC 7-7-6): RMU came out firing Saturday as they wrapped up their weekend series against the Holy Cross Crusaders on the road. The Colonials scored 6 goals in the opening period from five different players. Freshman Luke Lynch scored the Colonials first goal for the second straight game which turned out to be the winning goal as starting goaltender Dalton Izyk and RMU's defense shutout the Crusaders. Alex Tonge, Brady Ferguson, Daniel Leavens, and Timmy Moore (2) followed Lynch's goal with goals of their own. Izyk picked up the win as he finished the evening with 25 saves.
About the Writer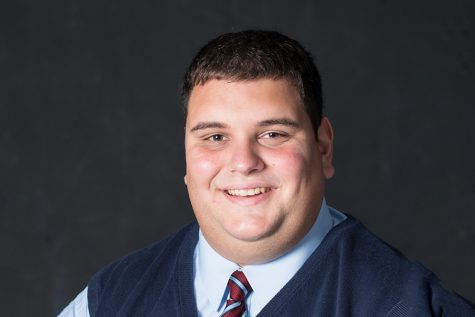 Ian Kist, Sports Assistant
Ian is a communication major with a focus in sport communication and a minor in sport management. He is the RMU Sentry Media Assistant Sports Manager....