Men's Lacrosse Roundup: RMU vs. Bellarmine
Ian Kist, Staff Reporter
February 13, 2016
February 13, 2016
Bellarmine 11, RMU 10 (0-2): The Colonials fell to 0-2 on the season after they lost by one goal to Bellarmine in Louisville, Kentucky. Bellarmine took a 10-0 lead throughout the first and second quarters, however, RMU went on a 7 goal run at the end of the second quarter until a little under 10 minutes to play in the fourth quarter to make the contest 10-7, Bellarmine. Bellarmine scored one more goal in the fourth quarter to push their lead to 11-7. Robert Morris scored three straight goals at the end of the final quarter to make the score 10-11 with 20 seconds left to play. However, Bellarmine held off the Colonials for the final 20 seconds to secure the victory. The Colonials outshout their opponent 38-33 but failed to complete the comeback. Senior Luke Laszkiewicz led RMU with three goals. Not far behind in total goals was sophomore Adrian Torok-Orban with two. RMU used two goalies throughout the game as Matt Bukovac and Alex Heger saw time in front of the the goal.
About the Writer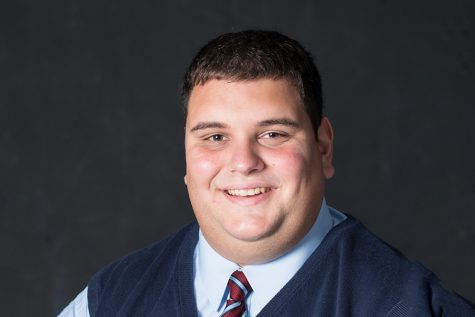 Ian Kist, Sports Assistant
Ian is a communication major with a focus in sport communication and a minor in sport management. He is the RMU Sentry Media Assistant Sports Manager....