Men's soccer primed for return to NEC playoffs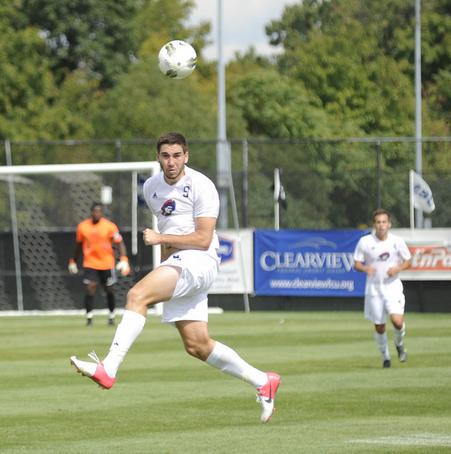 Camps have begun, cleats have been tied, and players have taken the field. Fall sports on campus are in full swing, and the leaves have not even begun to change colors.
After a disappointing 2012 season, the Robert Morris men's soccer team is excited to get back on the field after a long summer.
Bill Denniston returns for his 17th season as the Colonials' coach, as he leads a team that is loaded with experience. Graduates Niko Corado, Sam Colosimo, and Max Shinsky are all returning with another year of eligibility, as well as seniors Miro Cabrilo, Dan Calabretta, and Luca Campos, who all hope to carry the team this season.
The men will attempt to improve on their subpar 5-12-2 mark, including a 2-7-1 record in Northeast Conference play. The team is projected to finish last in the NEC this season based on the preseason coaches' poll, but that is not necessarily a bad thing.
"We just need to work harder, "said Corado, a fifth year senior. "We had a great preseason, a great spring, [and we can't] relax when we get a win."
Cabrilo also embraces what the team could potentially do in big games this season.
"I feel like we have nothing to lose. As the underdog, we just have to go out there and play our best," the captain said. "There is really no pressure because we aren't expected to win."
The team remains confident after losing one of their best players with the graduation of goalkeeper Toba Bolaji, RMU's all-time shutout leader. Though, Denniston is highly anticipating what the team has to offer in net for the upcoming season. Junior Zac Bowers and freshmen Joseph Kuta and John Cummings are all vying for playing time.
"I think it's going to be a tough battle between Zac, Joseph, and John," he said. "So let's just see what happens in the next few weeks."
Denniston is also excited with what he has seen out of sophomore Neco Brett through camp so far. Brett, a forward, missed most of last season with an injury that forced him out of playing time. He expects Brett to make a big splash offensively this season.
"He played full time in the spring, and had eight [goals]. So he looks to be a changed player," he said. With a team loaded with leadership and chemistry, the Colonials seem poised for their first winning season since 2010.
The team will play two games in the Mayor's Cup at the Soccer Hall of Fame in Oneonta, NY. There, they will face off against Hartwick and Detroit. The first home game will be played on Wednesday, Sept. 11, against the Wright State Raiders.
"We start with three away games, and that's a tough way to start," said Denniston, "But I think in the long run it'll be good."
About the Contributor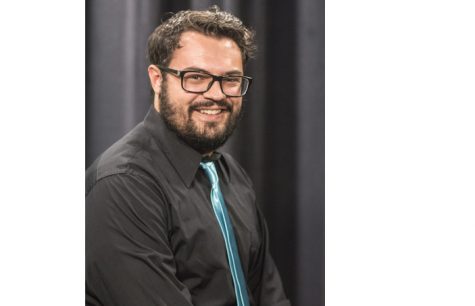 Matt Merlino, Chief Graphic Designer
A senior Media Arts (Graphic Design) major, Matt is the award-winning Chief Graphic Designer for RMU Sentry Media. His design work has won first place...