Merrimack Warriors to become 11th school in the NEC
Northeastern Conference commissioner Noreen Morris has announced that Merrimack College has accepted an invitation to join the NEC. The college is currently competing in the Northeast 10 Conference at the Division II level in the NCAA. The school's men's and women's hockey teams are currently in the Hockey East conference in Division I and will remain in the conference.
"We are thrilled to welcome Merrimack College to the Northeast Conference family!" Morris said. "From the outset, it was extremely evident that President Hopey and the entire campus community had a clear vision to elevate the academic and athletic profile of Merrimack College."
A total of 21 athletic programs at Merrimack College will "be incorporated as fully as possible into NEC athletic schedules" starting in the 2019-2020 academic season before the school becomes a full-time member before the 2023-2024 school year. During that four year stretch, the school will be going through a four-year Division I reclassification period. During that time, Merrimack will be able to compete for NEC Championships in sports that are non-automatic qualifiers. These sports are cross country, swimming, and diving as well as both indoor and outdoor track and field.
As for Merrimack's the strength of Merrimack's athletic department, the school won the NE10's President's Cup, which is awarded every year to the top athletics department in the conference, and the school finished 44th in the Learfield Director's Cup last year. According to the Merrimack athletics website, that 44th finish is the third highest in school history. This comes after the school saw three conference champions (men's basketball, men's soccer and baseball), one D-II national champion (men's lacrosse) and a school record seven NCAA tournament participants (baseball, men's basketball, men's cross country, men's lacrosse, men's soccer, softball and men's tennis).
This is the first addition to the NEC since the Bryant Bulldogs joined the conference in 2012. They join charter members Fairleigh Dickinson, LIU Brooklyn, Robert Morris, St. Francis Brooklyn, Saint Francis U, and Wagner. Mount St. Mary's was admitted in 1989, Central Connecticut in 1997 and Sacred Heart in 1999.
For more information on Merrimack's athletic department, click here.
About the Writer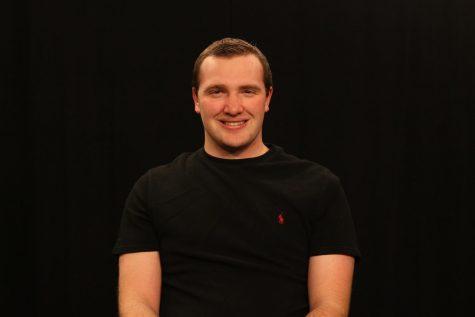 Logan Carney, Sentry & CSN Co-DCM
Logan Carney is a communications major with a focus in sports and he also has a sport management minor. He is in his fourth semester at Robert Morris....