Offensive drought plagues Colonials in loss
For the second consecutive game, the Robert Morris Colonials (3-11, 1-2) suffered a Northeast Conference road game defeat. Most recently, RMU fell to the Central Connecticut State Blue Devils (7-7, 3-0) by a score of 63-46.
Once again, the Colonials looked energized in the early stages of the game, especially on the defensive end. They forced nine CCSU turnovers in the first 10 minutes of the contest, and that translated to a 17-11 lead with just over seven minutes remaining in the first half.
Unfortunately, those last seven minutes only included one  Robert Morris field goal. The Blue Devils pounced on this drought from the Colonials by scoring 13 unanswered points, which ultimately resulted in a 27-20 lead at the break.
The second half did not provide the offensive outburst RMU would have hoped to have, but they did not stop fighting for the win.
Halfway through the second period of play, Robert Morris cut their deficit to just four points after nice plays by Ashley Ravelli and Jocelynne Jones. Following a 9-2 run by Central Connecticut State, Ravelli and Jones got the Colonials back to within six with 8:49 to play.
An Amanda Harrington layup sparked a 6-0 Blue Devil run, extending the lead to 12 points. RMU was unable to claw back to within single digits for the rest of the match-up, eventually losing 63-46.
Sophomore Rebeca Navarro led Robert Morris with a season-high 16 points, adding four rebounds and three steals. Ravelli chipped in with 10 points, three assists and two steals.
The Colonials will conclude their three-game conference road trip on Jan. 12, taking on Wagner in a 7 p.m. showdown.
About the Writer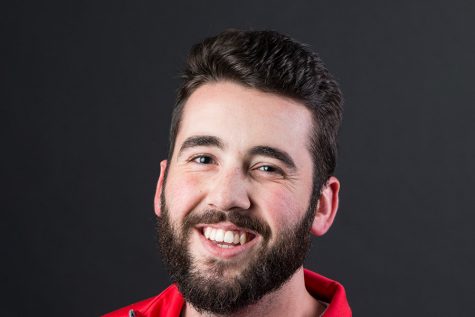 Zach Laufer, Digital Content Manager
Zach is a senior at RMU, majoring in sport communication with a minor in sport management. He is a highly motivated worker that will strive for perfection...