Passing game struggles in road loss to #7 South Dakota St.
After handling the Division II opponent last week in Notre Dame College (Ohio), the Robert Morris Colonials traveled up to the Mount Rushmore state to take on a far more daunting foe.
The seventh ranked South Dakota St. Jackrabbits (3-0) played to the best of their abilities Saturday, albeit not their A+ game, as they beat the Colonials (1-3), 34-10.
The biggest difference in this contest, besides the final score, was the passing attack from both teams. For both teams, the performance was on par with the first few games.
True freshman quarterback Matt Barr finished the game going 4-of-12 for 43 yards and a touchdown, while the entire Colonials team went 4-of-17 for 43 yards, one touchdown and an interception.
All three of RMU's healthy backup quarterbacks attempted at least one pass in this game: Brumbaugh (2), Brown (1) and McCoy (1). Although, Robert Morris' only touchdown came off a 6-yard throw from Barr into the very capable hands of tight end Nic Lamica.
While RMU struggled mightily generating offense through the air, the Jackrabbits excelled. Quarterback Zach Lujan did throw two interceptions, but the rest of his day was nothing short of spectacular. He went 25-of-43 for 359 yards and three touchdowns, despite the picks.
His favorite target, wide receiver Jake Wieneke, reeled in seven catches for 163 yards and two scores. None of the Colonials' starting defensive backs could do anything to prevent Wieneke from making one huge play after another.
Robert Morris did all of its scoring in the second quarter, a 46-yard field goal from Connor Shennan ten seconds in and Barr's strike to Lamica with just over seven minutes left.
Reigning NEC Special Teams Player of the Week, running back Dante Satcher, led RMU with 85 yards on only 6 carries, while last week's leader Cole Blake lagged behind with 49 yards rushing on 19 carries.
The combination of not being able to vertically move the ball and the strength of SDSU's defensive interior created a difficult scenario for the Colonials in the second half. They only were able to put up 85 yards of total offense in the final two frames, which gave South Dakota St. all the time it needed to put the game away.
And it did.
With a final of 34-10, RMU fell to 1-3 on the year, despite close losses to teams atop the FCS standings. This also marks the Colonials' final non-conference battle for this season before conference play begins next week. They have one more non-conference game coming in early Nov.
In its first Northeast Conference match-up of 2015, Robert Morris will travel to Staten Island, N.Y. to face off against Wagner (0-3) for a noon kickoff.
About the Contributors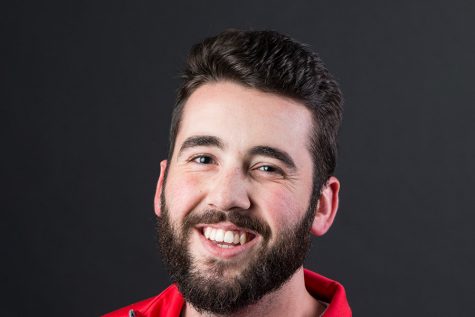 Zach Laufer, Digital Content Manager
Zach is a senior at RMU, majoring in sport communication with a minor in sport management. He is a highly motivated worker that will strive for perfection...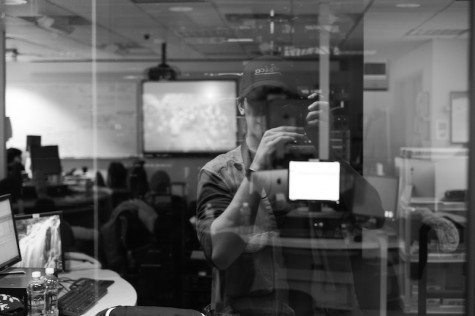 Paul Wintruba, Contributor
Paul is a junior photography major, and is a photographer for RMU Sentry Media.