Playoff hopes remain alive in final road swing
The stakes couldn't be any higher for the Robert Morris women's soccer team this weekend.
Currently in fifth place in the Northeast Conference standings, the Colonials control their own destiny in their final two-game road trip of the season. The top four teams make the playoffs, and at just one point out of the fourth and final seed, Robert Morris must win out in order to qualify.
They'll also need some help.
Last Sunday, Robert Morris met St. Francis (PA) at home with playoff implications on the line. The Red Flash were in fourth place, and both teams would've flip-flopped spots had RMU won.
The Colonials couldn't amount anything offensively, and the match ended in a 0-0 draw, making their climb to the postseason that much harder.
"It was just a lot of changes in momentum, and the stats are probably pretty close to indicating that. Either team could've won the game, either team could've lost the game," said head coach John Kowalski. "It's going to be a little difficult for us now in the playoff picture, just getting one point and not getting three points."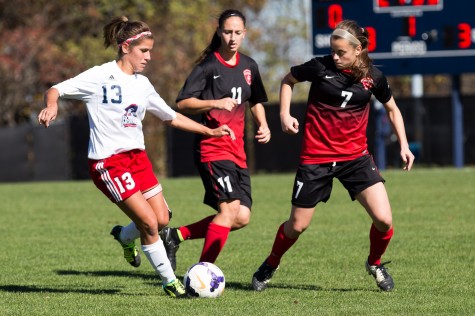 Kyle Gorcey
Robert Morris needs to beat Sacred Heart on Friday and Bryant on Sunday, with a Red Flash loss to or tie to first-place Fairleigh Dickinson. They could also sneak in if Mount St. Mary's upsets CCSU.  Both Sacred Heart and Bryant are below RMU in the standings, making the scenario not completely unrealistic at all.
"If we had won that game, it would have pretty much secured our spot in the standings," junior defender Melissa Ercoli said. "Since then, I think collectively as a team we've kind of moved on. We're more of looking forward to the games this weekend and getting our mindset focused of the upcoming games ahead. "
Sacred Heart imposes a serious threat to a Colonials squad struggling to score goals. Senior midfielder Kristin Verrette leads the conference with 13 goals in 16 games, and has 27 total points this season. Containing her will be a top priority to the Robert Morris defenders.
"That was actually the first half of our practice. Coach brought [Verrette] up," said freshman defender Hanna Seybold. "We worked together, just stay more compact and not play of offside trap as much. If we step and she gets by, she'll score."
Sacred Heart holds a 2-3-1 conference record despite being second in both goals and shots per game. If RMU can manage to stymie the Pioneer offense, it's certainly a winnable match.
"It doesn't really phase me at all playing against somebody that talented because pretty much any team on any given day can show up and have a great game," Ercoli said. "I'm sure it's going to be a little bit more work than I've had so far this season, but as long as me and the rest of the defenders stay focused and keep everything in tact, we should be good."
Highly influential in the team's late-season run has been senior netminder Becky Schoenecker. She's currently second among league goaltenders in saves, save percentage and goals against average. Her .806 save percentage is a school record, and she's been awarded NEC Defensive Player of the Week three times this year.
One of two seniors on the roster, her leadership presence is vital this weekend as the Colonials fight to extend their season.
"[We need] to continue to play our game. Don't get caught up in the way that they're playing. Remember the fundamentals we've been focusing on. It just gets down to passing and moving," Schoenecker said. "You might want it, and might feel as though you deserve it. But it doesn't mean anything if you can't finish a game."
About the Contributors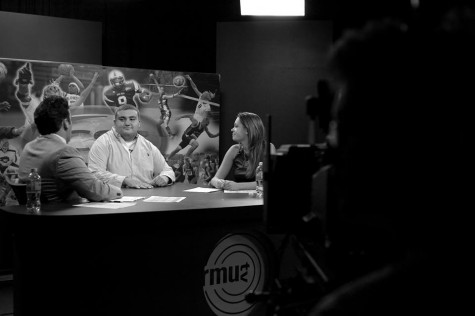 Chris Mueller, Sports Reporter
Chris is a junior Communications major at RMU with an applied concentration in journalism. He is Sports Editor for RMU Sentry Media.  As current Sports...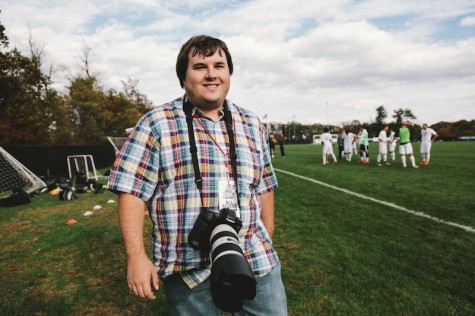 Kyle Gorcey, Freelance Sports Photographer
Kyle is a senior Communications major with a concentration in journalism at Robert Morris University who is a writer and sports photographer for The Sentry. The...