Preview: Colonials head to Longwood, hoping for first win of the year
The Robert Morris Colonials Men's soccer team (0-3-1, 0-0-0 NEC) heads to Farmville, VA, for a 3:00 pm clash against the Longwood University Lancers (1-2-0, 0-0-0 Big South). The Colonials are hoping for their first win of the season as they go up against a team they will be facing for the first time ever.
The Lancers are coming into the game with a two-game losing streak, including a 0-2 loss at home to the UNC Wilmington Seahawks (4-0-0, 0-0-0 Colonial Athletic Association), and a 5-1 blowout loss to the UNC Greensboro Spartans (2-2-0, 0-0-0 Southern Conference).
The Lancers are led by their two leading scorers Markus Gronli and Mikel Abando, both with 1 goal and 1 assist on the year. Last year, the Lancers finished 1-15-2, tied for 7th in the Big South Conference.
Robert Morris is coming off a 3-2 loss at the North Athletic Complex to the Northern Kentucky University Norse (4-0-0, 0-0-0 Horizon League). Senior Zac Sherman scored both goals for the Colonials and is the team's leading scorer so far this year. Junior goaltender Christian Snatchko started the game last week, which was his first collegiate start, but there is no word on who is starting tomorrow.
Robert Morris is currently sixth in the NEC. Last week, midfielder and defender Jake Plumb played his first collegiate game. If Winter Fondi gets the start in the net for the Colonials, he will have sole possession of the 4th most starts for Robert Morris men's soccer goaltenders.
The Colonials are going to have to build off their scoring last game to get their first victory of this young season. They have a good opportunity to do so as Jacob Reimers, the sophomore goalie for Longwood, is currently sporting 2.57 goals against average and a .533 save percentage. However, the Colonials have been outshot 53-48 so far this season.
For Robert Morris, if the game goes into overtime, they have a good chance. They have not lost in their past five games that have gone into OT (1-0-4). The Colonials enter this game with a couple of durable players as Norwegian sophomore Oeyvind Skjesol has appeared in the last 13 starting lineups for the Colonials while Kai Olguin has played the full 90 minutes in his last 36 matches.
The game will be viewable online on ESPN+, and live game stats will be viewable on https://longwoodlancers.com/sidearmstats/msoc/summary.
About the Writer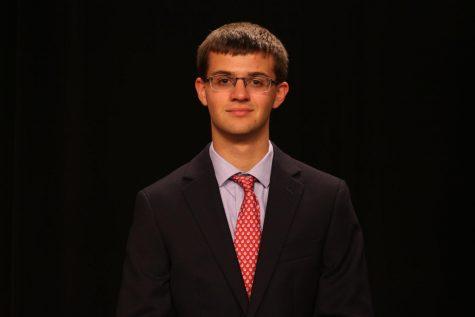 Jonathan Hanna, Sports Editor
Jonathan Hanna is a Communication major with a focus in Sports Communication from Rochester, New York. He is in his second year at Robert Morris. Jonathan...