Preview: Colonials look to soar high against Mountain Hawks
BETHLEHEM, Pa.–The Robert Morris men's lacrosse team (3-7, 2-2 NEC) will look to get on the right side of the line for the first time this season when they travel to the eastern end of the Keystone State for a non-conference matchup Wednesday night against the #17-ranked Lehigh University Mountain Hawks (7-4, 5-1 Patriot League). Before these two teams get together for a Pennsylvania showdown, let's take a look at what can lift each team to victory in this tight game near the late stages of the season.
Recapping Robert Morris
The Colonials evened their NEC record on Saturday afternoon at Joe Walton Stadium as they took down the Wagner Seahawks in a dominant showing, winning by a score of 17-6. Corson Kealey was once again the hot man with the stick for the Colonials on offense, as he notched his second double hat trick of the season. The reigning NEC Player of the Week has rattled off goals, as he now has six hat tricks in his past five games, four of which have come against fellow members of the Northeast Conference. Tyson Gibson and John Norton also had multi-goal efforts for RMU as the Colonials have seemed to have found their scoring touch, something they will need to keep intact against a strong Lehigh team.
Scouting the Mountain Hawks
Heading into their first-ever matchup in history with RMU, the Mountain Hawks have gotten off to a dominant start in Patriot League play, posting a 5-1 conference record and proving they will be a force to be reckoned with throughout the rest of the year. However, Lehigh suffered their first loss of the season last Saturday in a 15-9 defeat on the road in Baltimore against the powerhouse #2-ranked Loyola Greyhounds. Tristan Rai scored twice, but the Mountain Hawks could not recover from an early deficit as they were trounced into the ground 8-0 just over midway into the second quarter. The only way RMU will be able to firmly make a strong showing against this team is if they can get them on the ropes early and never relent from the get-go.
Players to Watch
Corson Kealey (RMU): It should come as no surprise that Kealey once again tops the players to watch list for the Colonials as in addition to the double hat trick, he is a master of working the ball around to key shooters and firing it himself, ranking third overall on the team with 6 goals and 31 goals for 37 points, trailing Matt Schmidt by only a point. Kealey cannot be stopped, and if he has more nights like he had against Wagner, we could possibly be talking about him leading RMU to their second NEC title.
Lucas Spence (Lehigh): Despite playing in only nine games during this season, Spence has been a standout for the Hawks, scoring in every single game except for one, and is at the top of the offensive output for Lehigh, with 19 goals and 17 assists for 36 points, leading the majority of his teammates with the exception of Alex Tumminello, the aforementioned Tristan Rai, Mickey Fitzpatrick and Andrew Eichelberger. The Colonials will need to lock down on Spence and will need to have stellar goaltending and defensive efforts if they hope to stay out of trouble when the game begins if they hope to solve their fifth ranked opponent of the season.
Prediction
I feel that even though this will be a tough challenge for RMU with trying to control Spence for the majority of the game, I feel that Corson Kealey will once again be a key offensive threat during this matchup, and will bolster RMU as they will upset a ranked opponent in the Mountain Hawks, winning 16-11.
About the Writer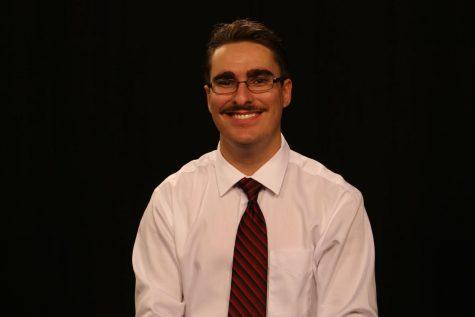 Adam Melluso, Contributor
Adam Melluso is a sophomore Sports Communications major at RMU, and a native of Buffalo, N.Y. He has done work in several on-air roles for RMU's Colonial...