Preview: EKU to put RMU offensive changes to the test
On Thursday, Aug. 28th, Robert Morris will open up their 2014 season against Eastern Kentucky under the lights at Joe Walton Stadium. Here are some aspects to look at throughout the week
Change is good, right?
That's what it seems like from starting quarterback Luke Brumbaugh and the rest of the Colonial offense, working under the new spread scheme freshly installed by incoming offensive coordinator Darrin Hicks.
This is the first time in program history that the offensive playbook isn't centered on former coach Joe Walton's pro-style system, a system in place for 20 consecutive years, and boy, change hasn't looked so fresh.
"We want to average 85 snaps a game," said Hicks. "That's our goal. We really want to extend the game, and make a four-quarter game into a five-quarter game."
It will be a lot more up-tempo with wide receivers constantly shifting in motion. Plays are called through hand signals from the sidelines, unlike last year.
This week will be Brumbaugh's first collegiate start, so nerves will probably be a factor at first. He's displayed solid decision making throughout camp, but it remains to be seen if that will carry over into a game-type atmosphere. It will be important for the sophomore to get into a rhythm early. Look for a few quick, easy reads on the opening drive to get him going.
"Luke has done a great job the entire time that I've been around him," said Hicks. "His preparation is incredible; he's extremely consistent in working himself from starting where he was on the depth chart to where he is now."
The Colonials will most likely operate out of a four wide receiver set most of the time. Duane Mitchell and Sean Gavin have been targeted frequently during camp. Mitchell, in his final season, is finally in an offense that compliments his big-play breaking ability.
"It's been fun," said Mitchell. "Coach Hicks is a players' coach. He does what the players see. Our offense is a living offense, and it changes from week to week which is the best part."
Gavin, a junior, is one of the more improved players from last year. He looks significantly bigger than last season, and does a good job of positioning himself and catching the ball at its highest point.
Freshman Jamison Williams is more of a big play-threat like Mitchell, and will be used in several different packages too.
From the running back spot, watch for highly touted freshman Rameses Owens to get a fair share of touches. Other guys like Erich Maine, Ryan Thermil, and Caleb Stennis could also get significant action. With the high volume of plays on offense, depth at the position is a must.
"I think they're all going to get carries. We're going to run the football inside and get some tough yardage out of it. If we can get a fresh back in there that can run equally, we'll be okay. We're not going to have one guy carrying the ball 32 times," said head coach John Banaszak. "We're going to have four, five, six guys carry to ball 10-to-12 times a game."
The offensive line will be a question Thursday night. They return three starters from a season ago, but the blocking schemes are completely different. The change of pace has been a positive for an undersized group, though they will have their hands full with a powerful Eastern Kentucky defensive front.
"From a lineman standpoint, we love the new offense," said senior tackle Jon Hill. "We're always more athletic versions of offensive lineman, we like to get after it and come off the ball, so it's great for us. We're out here and running more than 80 snaps a practice as opposed to 20."
It's no secret: the new offense should work and will put up some serious points. But does Hicks and company have the correct personnel already in place for it to happen this year?
One person in particular is pretty convinced.
"I've got total confidence in Coach Hicks that he'll get this offense to score some points next Thursday," said Banaszak after last week's final inter squad scrimmage.
Kickoff is set for 7 PM at Joe Walton Stadium. Check back to rmusentrymedia.com during the week for more analysis leading up to Thursday.
About the Contributors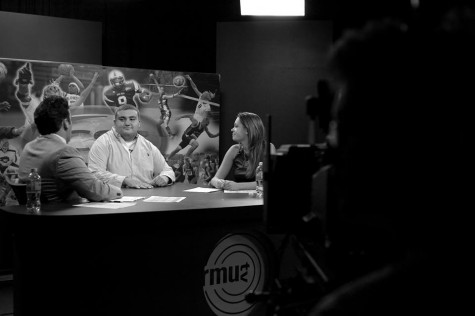 Chris Mueller, Sports Reporter
Chris is a junior Communications major at RMU with an applied concentration in journalism. He is Sports Editor for RMU Sentry Media.  As current Sports...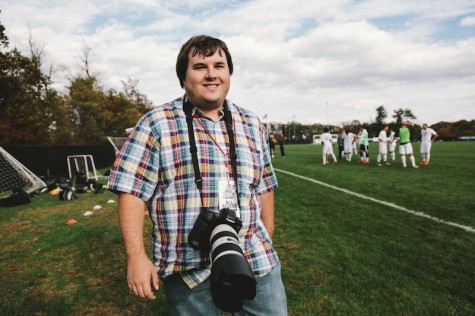 Kyle Gorcey, Freelance Sports Photographer
Kyle is a senior Communications major with a concentration in journalism at Robert Morris University who is a writer and sports photographer for The Sentry. The...