Preview: Women's lacrosse preps for CCSU after clinching playoff spot against Bryant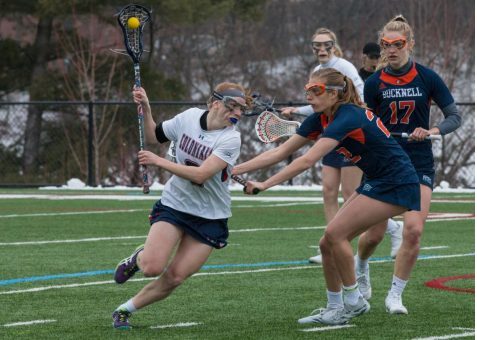 Hang on for a minute...we're trying to find some more stories you might like.
MOON TOWNSHIP– Robert Morris women's lacrosse (11-4, 4-2 NEC) has secured a spot in the Northeast Conference tournament by defeating the Bryant Bulldogs (7-8, 3-3 NEC) 12-11 on Friday as a no. 3 seed, but they need to complete their season against the Central Connecticut State University Blue Devils (2-13, 0-6 NEC) first.
Recapping RMU
RMU, as mentioned, already clinched their spot in the NEC Tournament on Friday by defeating the Bryant University Bulldogs 12-11. Robert Morris will be using their game against CCSU to prepare for the upcoming NEC Tournament. This will be a good opportunity for them to get into a groove before the tournament begins.
As for the game against the Bulldogs, RMU kept it very close with the Bryant. Robert Morris and Bryant ended the first half in a 6-6 tie heading into the second half. After Bryant took an 11-10 lead with about five minutes remaining, the heroics of Hannah Miller caused the Colonials to tie the game at 11, and then win it to clinch a playoff berth 12-11 thanks to Mackenzie Gandy. Through the game, RMU had more than double of the Bulldogs shots with 21 while RMU had 43.
Scouting Central Connecticut
The CCSU Blue Devils have absolutely no wins in the NEC this year. Central Connecticut is coming off their ninth consecutive loss, the most recent game against the Saint Francis University Red Flash (5-9, 2-4 NEC) 13-9 on Friday. Because the Blue Devils sunk themselves in the NEC basement, they won't be making the NEC playoffs this year, but they will be looking to end their season on a positive note.
Against SFU, Morgan Sinton led the way for CCSU by scoring five goals for the afternoon, but it ultimately was not enough since the Blue Devils fell very short of expectations for the ninth straight contest. As a team, Central Connecticut made 32 shots compared to SFU's 34 shots, so both teams were sharp with making shots, but ultimately the scores made the difference on Friday.
Players to Watch
Hannah Miller (RMU): Miller scored the most critical goal of the game against Bryant University on Friday, that being the tying goal near the end of the second half. Miller hasn't exactly been the biggest contributor on the field, being that she has only scored five goals throughout the entire season, but the fact that she helped against Bryant at a very crucial point in the game gives off the impression that she is able to come in clutch at very important stretches.
Mackenzie Gandy (RMU): Gandy could be considered the MVP of the season for her actions on the field this year. During the game against Bryant, she scored three more goals to bring her season total to 40. Being able to score the go-ahead goal should cause some fans to keep an eye on her to see what kinds of heroics she do there. Her 40 goals and 17 assists are good for 57 points for the season.
Carson Adelberger (CCSU): Adelberger has been a steady contributor to the Blue Devils, being able to score at least one goal since March 14 against Presbyterian. For Adelberger's season totals, she has scored 21 goals and helped with five assists to total 26 points. Being able to be a solid contributor and the fact that she has been consistent, she will be someone to keep an eye on at Joe Walton Stadium on Sunday.
Morgan Sinton (CCSU): Sinton scored five goals of the nine scored against the Saint Francis Red Flash. For the 2019 season, Sinton has scored 18 goals with 11 assists to total 29 points. For the strong performance against SFU, she will be someone to be cautious against when RMU plays against her.
Prediction
My prediction is that RMU women's lacrosse will win against the Blue Devils on Sunday. My final score prediction is 13-9. The reason for my prediction is because Central Connecticut has lost nine straight games coming into this contest, plus the fact that Robert Morris has already secured their spot as the no. 3 seed in the postseason. RMU also has Mackenzie Gandy on their team, who has been stellar all season, so having her is already an added advantage to a strong Robert Morris team preparing to go make a postseason run.
About the Writer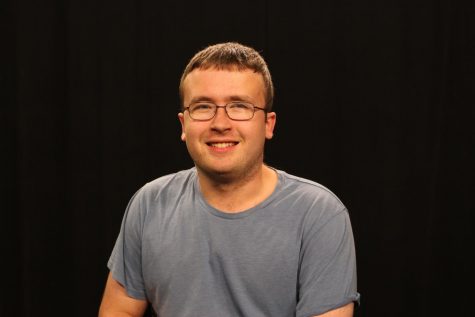 Ryan Giacobbi, Contributor
Ryan Giacobbi is a junior sports communication major who works as the Sports Package Producer at RMU Sentry Media. He also hosts his weekly podcast, "Pittsburgh's...