Pryor shines in RMU exhibition opener
Rodney Pryor hadn't played a basketball game in over two and a half years leading into Robert Morris' exhibition debut against Division II Mansfield Tuesday night.
Pryor had sat out the previous two seasons at Cloud County Community College with recurring injuries, but it wasn't the least bit noticeable, as his 20 points, eight rebounds and five steals paced the Colonials to a 75-49 route.
"When I saw that first one go in, every time I caught the ball, I had a shot ready," Pryor said. "I made sure I made extra passes to keep the defense honest, then the lanes opened up and I saw the basket. When I get a good look at the basket, I feel like I can make it every single time."
Pryor shot 6-of-8 from long range, while senior Lucky Jones matched him with 20 points as well. Kavon Stewart, Dave Appolon and Marcquise Reed all chipped in eight points. The Colonials shot 44 percent from the floor.
"[Pryor] has been doing this throughout the preseason, knocking down jump shots. I told him if the defense is going to give him something like that, when he makes it at a high percentage, just keep shooting it," Jones said. "That's what he did tonight, and I told him I'm proud of him."
Robert Morris came out in a 2-3 zone on defense, continuing the mid-season switch made a year ago in December. Their youth showed defensively, somewhat expected in an exhibition contest. Mansfield came one board short of matching in rebounds, and caught a few easy buckets on the weak side.
"I didn't think we came out with the intensity we needed defensively in the second half," head coach Andrew Toole said. "When we finally tightened up on defense, it opened things up for us offensively. We're trying to remind and stress to our guys it's important to defend with energy on every possession."
Regardless, it was a positive first step for the new look Colonials.
"So far with this group, all of our firsts haven't been great," said Toole. "Our seconds have been way better than our firsts, whether it was intrasquad scrimmages or the first day of practice. I was a little nervous going in about how we'd respond to the first time putting on uniforms and having a crowd, but for the most part, everyone did a lot of good things."
Three players didn't dress for RMU. Chuck Oliver and Elijah Minnie were out due to illness, while Aaron Tate is serving a suspension for a violation of team rules. The length or reason of the suspension is unknown at this point.
Robert Morris will be back in action on Nov. 14 against Lafayette to begin the regular season. Tip-off is set for 7 p.m. at the Sewall Center.
About the Contributors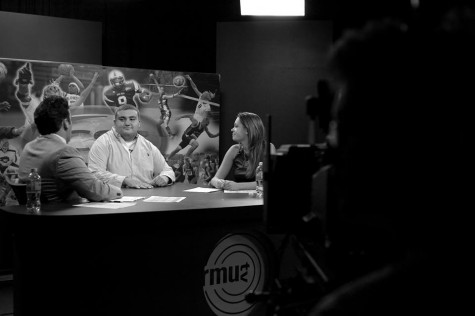 Chris Mueller, Sports Reporter
Chris is a junior Communications major at RMU with an applied concentration in journalism. He is Sports Editor for RMU Sentry Media.  As current Sports...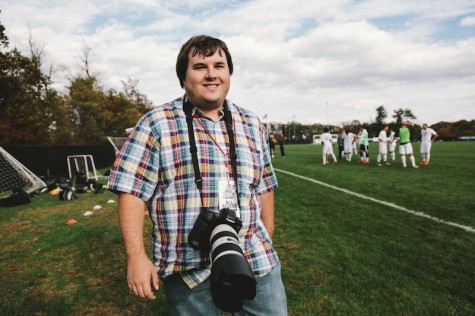 Kyle Gorcey, Freelance Sports Photographer
Kyle is a senior Communications major with a concentration in journalism at Robert Morris University who is a writer and sports photographer for The Sentry. The...