RMU alum selected for Sochi 2014 Olympics
On June 23, 2013, Robert Morris women's hockey alum and current assistant coach Brianne McLaughlin sent out this happy tweet:
"Happy #OlympicDay everyone!  Celebrating with the last game of @Olympics tryouts in lake placid.  What a cool thing to be a part of 🙂 #usa."
Not long after that tweet flew into the information superhighway, McLaughlin, who was named to the 2014 United States Women's National Team, is one of 25 players selected after a seven-day selection camp to represent her country.
This marks the goaltender's second consecutive Olympic appearance since she has also represented USA in net in 2011, 2012, and 2013 International Ice Hockey Federation World Women's championships.
"I am extremely excited for this opportunity," said McLaughlin of her return. "It has been a long three and a half years preparing for this. Putting on that jersey is one of the coolest feelings in the world and I feel very blessed that I get to do that for another Olympic year and represent Team USA."
McLaughlin has coached the RMU women's hockey team for the past two years, as well as competed on the team herself.  In her career at RMU, the goalie set multiple records, including the most saves in a single game (63).  In regards to the NCAA, she holds a record for most career saves (3,809).
"There are a lot of people that have had a hand in getting me here and I can't thank them enough for their time and support they have given me. The Robert Morris community is among those people that have shown me great support and encouragement not only when I played there but as I continued my career to the national team," the goalie says of the University.  "It was a cool feeling to receive emails, calls, and messages from my alma mater after the roster was released."
The 2014 Sochi Olympic games are to be held February 7-24.  The women's hockey portion will begin on February 8.
About the Contributor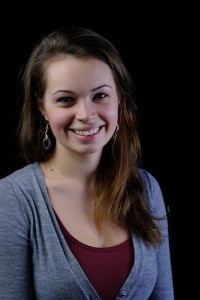 Haley Sawyer, Assistant Sports Editor
Haley is a junior communication major with a concentration in journalism.  She is involved in both print and broadcast journalism at the Academic Media...