RMU avoids disaster, ends season with Senior Day victory
With Cole Blake sprinting off the right tackle into the end zone for a nine-yard score, the Robert Morris Colonials (4-7, 2-4) took a seemingly commanding lead over Bryant (5-6, 3-3) with 6:22 left to play in the game.
Seemingly. 
The sophomore product of Moon Area High School put the Colonials up 21-7, in a game where scoring and offense were hard to come by through three quarters. It should have been over.
Apparently, RMU thought it was too.
On one of the strangest failed fake-something plays I have ever witnessed, redshirt junior linebacker Corey Garry took the direct snap on a fourth-down fake punt attempt and, yes, I know what you might be thinking:
Nothing good could come of a linebacker taking a direct snap on a 4th-and-6 inside your own territory.
I know, I know. It's only a bad call if it doesn't work. But as the saying goes, 'The execution was there. The result was not.'
Garry took the clean snap, completely taking the defense by surprise. Immediately, Blake popped up and ran free up the seem with no one within 15 yards in any direction. All that was left to do was gently toss it to him, in a manner similar to playing catch in your backyard as a kid.
Well, Garry must have been thinking too much about how wide open Blake was when he shotputted the football higher up in the air than it traveled in distance. When it landed about three yards shy of Blake's catching radius, the momentum swung heavily in favor of the Bulldogs.
Head coach John Banaszak obviously had some explaining to do after that one. "We worked on that play all week," he said. "We called timeout, they convinced me they could run it. He throws the ball and the wind just kinda stopped it in the air."
To be fair, the wind was blowing pretty fiercely toward Garry, so that definitely played a factor. But again, it wasn't the most graceful attempt of a throw.
On the ensuing play, junior quarterback Dalton Easton delivered a perfect strike to wideout Jose Depadua for a 30-yard touchdown pass. Just like that, with only six seconds shed off the game clock, the lead was cut in half.
Three rushing attempts by the Colonials and a punt (a real one this time) later, Bryant had the ball again with 3:22 remaining, only 49 yards to get to the end zone. Two catch-and-runs by Chad Ward got the Bulldogs down inside the 10-yard line, and a pitch and catch to John Lavin made it 21-20. An extra point was all that stood between these teams and a trip to overtime.
Everyone was prepared for the extra period, even though this game was merely a contest of pride for both squads. There's a reason why the NFL moved its extra points back 15 yards; they are almost automatic from where the college ranks kick them from.
Almost.
Just as RMU seemed to try to give the game to the Bulldogs, their placekicker Ricky Perez did his part, as well. He shanked the try to the left, solidifying the win for the Colonials and capping off a disappointing season for the Northeast Conference preseason favorite in Bryant.
It was Senior Day, which meant this deceivingly sunny fall day would be the last time some of the leaders could suit up for their respective teams.
For Robert Morris, it said farewell to five starters (two on offense, three on defense). The Colonials will bring back a majority of their starters on both sides of the ball, but those five players played key roles and will need to be replaced.
Defensively, three of RMU's leading tacklers: inside linebackers Mike Stojkovic and Jake Tkach, and defensive end Forrest Mason, played their final games as Colonials. Stojkovic will go down as one of the best linebackers ever to grace Robert Morris, while Tkach and Mason were so sound defensively that they often went unnoticed and taken for granted.
The Colonials' offense will lose two of its starting linemen in center Nick Faraci and left tackle Max Robertson. Faraci was a three-year starter and collected numerous academic awards from the NCAA during his time at RMU.
About the Writer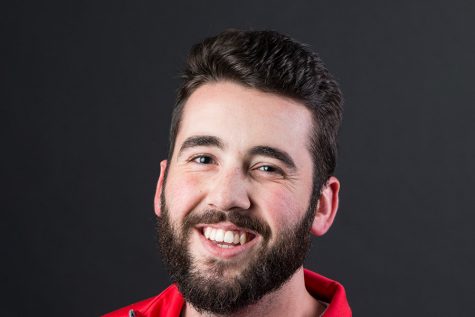 Zach Laufer, Digital Content Manager
Zach is a senior at RMU, majoring in sport communication with a minor in sport management. He is a highly motivated worker that will strive for perfection...