RMU falls to Albany in NEC conference opener
It was a grey and dreary afternoon at Joe Walton Stadium for both the RMU football program and its fans as the Colonials dropped their second consecutive contest of the 2012 campaign with a 35-10 loss to the University of Albany.
RMU got on the board early with a field goal on their first possession, but couldn't keep their momentum going letting up 21 straight points to end the first half.
Albany quarterback Will Fiacchi completed three touchdown passes to sophomore wideout Cole King as the Great Danes improved their overall record against RMU to 8-6 all-time.
"It was a tough game. They scored a lot of points and we didn't put enough up," explained RMU quarterback Matt Layman. "The offense looked alright but we just couldn't score."
The Great Danes defensive unit provided constant pressure up the middle resulting in Layman being sacked five times.
According to junior left tackle AJ Dalton, simple mistakes led to the Colonial's offensive struggles. "We need to correct the little mistakes," he said. "Little things lead to big things, and if we take care of every individual mistake we'll be able to get a big win soon."
The lone bright spot on the day for the Colonial offense came with 6:56 left in the 3rd quarter, when Layman hit receiver Donte Jeter up the right side for a 21 yard touchdown pass. Layman notched his first career touchdown on the play.
"It felt good, but it would have been a lot better with a win." described Layman.
As soon as the Colonials seemed to be mounting a comeback, their hopes were quickly diminished when Albany defensive back Justinian Mason intercepted a Layman pass and brought it back to the two yard line. On the very next play the Great Danes scored their final touchdown of the day to go up 35-10.
On the other side of the ball, RMU linebackers Brad Banas and Mike Neilson each tallied 10 total tackles on the day, while both Nolan Nearhoof and Cameron Chadwick recorded nine. Despite their solid performances, Albany was still able to rack up 385 yards of total offense in the game.
The football team now turns their focus on to a University of Dayton program that they have not beaten since 1999. The last time the two teams met was last year, when the Flyers prevailed 19-13.
The Colonials are looking to turn their season around and get back on track as they travel to Ohio. Returning in the lineup will be senior quarterback Jeff Sinclair who was serving a two-game suspension for a violation of team rules. His return will help an offensive unit that has only scored 10 points in their two games this year.
"We've got to beat them [Dayton]," said Dalton. "We haven't beaten them in a dozen years."
About the Writer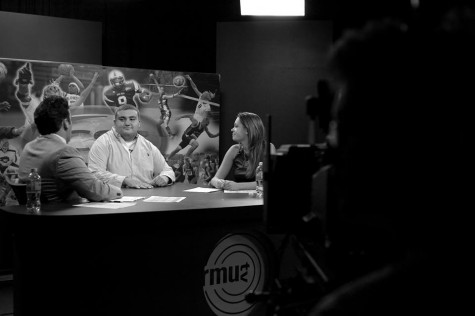 Chris Mueller, Sports Reporter
Chris is a junior Communications major at RMU with an applied concentration in journalism. He is Sports Editor for RMU Sentry Media.  As current Sports...