RMU falls to Dayton as Colonials' offense struggles
Robert Morris will have to wait at least one more year to snap their losing streak against the Dayton Flyers.
Dayton defeated RMU, 21-14, Saturday afternoon at Joe Walton Stadium in a game that featured two tough, hard-nosed defensive units. The win improved the Flyers to 2-1 and increased their winning streak over the Colonials to now eleven years in a row.
"They're a good football team and don't make many mistakes," said senior tackle AJ Dalton. "Every time we play them, we happen to make the key mistakes that they don't make. It was toe for toe there for a while, and it's usually just one straw that breaks the camel's back."
Perhaps that straw came when Dayton quarterback Will Bardo connected with Branden Johnson on a 41 yard TD-pass. Then, on the ensuing kickoff, RMU returner Brian Jones fumbled the ball and Dayton recovered, leading to another score to put the Flyers up 21-7.
For most of the game, the RMU defense kept the team within striking distance of the lead despite being on the field majority of the time. Dayton possessed the ball for 37 minutes and 27 seconds, but Mike Cook had a monster performance from the MLB position, racking 19 tackles on the day.
"We were just trying to do our jobs," said Cook, the Colonials' leading tackler. "A few busted plays and mistakes by everybody, including myself, and there you have it."
Cook and the defense played a relatively solid game, but couldn't manage to keep the Flyers off the board. Heading into the bye week, a few tweaks could be necessary but overall the defensive unit is looking much stronger at this point than it was a year ago.
"Coach Farison [defensive coordinator] and the rest of the defensive staff will break it down and let us know what we did wrong and we'll go from there," said Cook.
The RMU offense struggled heavily all day against the Flyers' gritty front seven, amounting only 187 yards of total offense.
"We learned a lot as an offense," said Dalton. "We had an opportunity to score early. One thing we need to learn is that we have to capitalize on opportunities."
Quarterback Paul Jones did not have his best day as a Colonial, and couldn't get into a rhythm throughout the matchup. He finished 6 of 24 for 112 yards on the day, throwing two touchdowns and an interception while being sacked twice.
Jones' bright spots of the day were two beautiful touchdown throws. The first came midway through the 1st quarter, when he found tight end DJ Pearson in the corner of the end zone from 16 yards out. The latter came with 1:43 left in the fourth quarter, when he found wideout Duane Mitchell streaking up the right sideline and floated a 40-yard strike directly into his hands for the score.
The second touchdown of the day was a little too late, as a failed onside kick by the Colonials wrapped things up and secured a Dayton win.
The Colonials could not get the running game going either. Running backs Deontae Howard and Ryan Thermil combined for 79 yards on 18 carries.
RMU has a bye week next, and then travels to VMI for an away contest on September 28th.
About the Contributors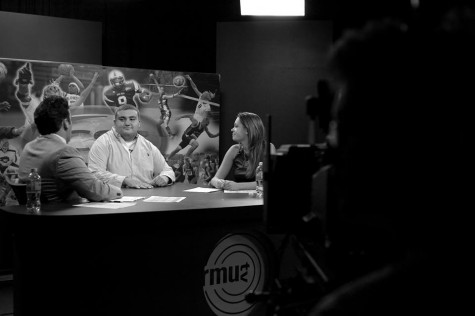 Chris Mueller, Sports Reporter
Chris is a junior Communications major at RMU with an applied concentration in journalism. He is Sports Editor for RMU Sentry Media.  As current Sports...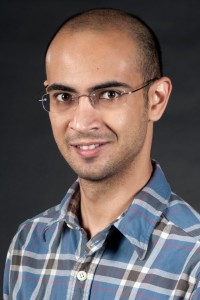 Ahmad Aljuryyed, Staff Photographer
In short, I am an aspiring Photographer and I hold a degree in Information Systems with a minor in Photography. I was born and raised in Riyadh, Saudi...