RMU football aims to send Walton out on top in 2013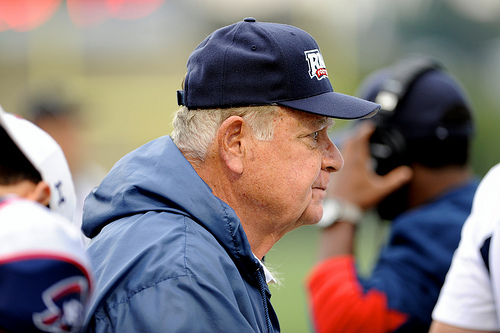 A new season is upon the Robert Morris University football program, and with every new beginning comes a different set of circumstances the team must adapt to and overcome.
The 2013 edition of RMU football is headlined by the 20th and final season for head coach Joe Walton, the programs founder and leader. With Walton set to retire at the year's end, there is one common theme on the minds of every player on the Colonials' roster this season: sending Coach Joe out with his seventh and final Northeast Conference Championship ring.
"Coach Walton has done a great job building this program and getting it to this level. Obviously, we want to send him out with a championship. That's the goal of this football team." said assistant head coach John Banaszak. "We're excited about this season and playing well in this conference."
The last time the NEC title came to Moon Township was in 2010, when the Colonials ran the table and posted an 8-2 record to win the conference, before falling to North Dakota State in the FCS playoffs. But in their two seasons since then, the team has a combined record of 6-16, mainly due to a lack of consistency on both sides of the ball.
"I think we're coming along just fine," said Banaszak. "We have a lot of kids that have come in here and challenged guys. We're a much better team because of that."
This year is different.
After tasting failure over the last two seasons, the older members of RMU's squad are poised to turn the ship back in the right direction. The numbers are strong and leaders have emerged through camp. They don't want their legendary coach to go out on a low note.
"I want Coach Walton to go out with a bang. I'd hate for him to leave on a losing season, so obviously we're shooting for a NEC championship." said NEC Rookie of the Year Marcelis Branch.
Although the stakes are high, the Colonials' head coach has continued to emphasize that this season isn't necessarily about him, it's about the team.
"Coach downplays his last year a lot," said starting quarterback Paul Jones. "There is not that much pressure on him because it's his last year, but at the same time we want to go out there and do well for him."
The Colonials open up the season Thursday, August 29th with a trip to No. 19 Eastern Kentucky. They then face Morgan State, Dayton, VMI, and Monmouth in non-conference contests before beginning NEC play with a matchup against Duquesne on October 19th, homecoming night. The team is projected to finish fourth in the conference, but as seen in the past, anything can happen in the right circumstances.
Walton's retirement looks to be the right circumstance the team needs to make a run; the question is, what will they do with it?
About the Contributor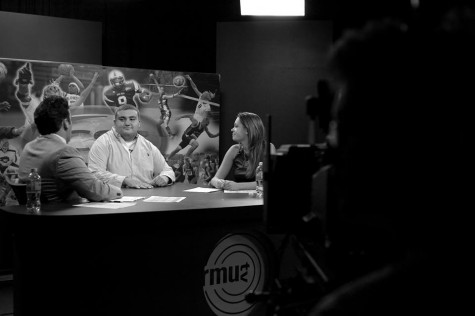 Chris Mueller, Sports Reporter
Chris is a junior Communications major at RMU with an applied concentration in journalism. He is Sports Editor for RMU Sentry Media.  As current Sports...