RMU football gaining momentum as season moves on
After a slow start, the RMU football team seems to have turned the page after winning their homecoming contest against a very tough opponent in Lafayette. Winning 31-28, the Colonials offense seemed to have thrown a coming out party as they put up 386 yards of total offense on the night; their highest all season.
"The Lafayette game sured up a lot of areas that we hadn't executed well on." said junior tackle AJ Dalton. "Now we have that little spurt of confidence to be able to do certain things."
One new area of strength that seemed to unveil itself was the Colonials running game. RMU racked up 185 yards of rushing last Saturday, mainly coming from running back Evan Taylor and quarterback Jeff Sinclair.
"It really helped when we got Jeff [Sinclair] back," stated Dalton. "He was a little rusty in the first game, but it takes a while for the offense to click. If we wanted to be a good football team we needed to start running and getting into the red zone."
With a 1-3 record and seven games left in the season all against NEC opponents, gaining momentum seems to be the clear objective for a team that is still trying to dig themselves out of a self-imposed hole.
Assistant coach John Banaszak knows what is at stake for the pursuit of an NEC title.
"We've got seven games left and we need to take them one game at a time," explained Banaszak. ""We need to win seven and it starts with Saturday. Our players understand that."
The Colonial linebacker unit comprised of Brad Banas, Mike Cook, and Mike Neilson has been a key contributor to the defensive unit thus far. Junior linebacker Mark Centofanti and freshman cornerback Marcellus Branch are among others that also remain important to the success of the defensive unit.
Branch, in only his third career start, earned both NEC defensive player of the week and NEC rookie of the week honors after his 13 tackles, one interception, and one forced fumble performance against Lafayette.
The current situation the team is in is similar to one from a few years ago. "Some of the players are old enough to remember our 2009 season, when we lost six games in a row and then closed the season out with five victories." said Banaszak.
RMU looks to a home game with Central Connecticut State next. Following that, the team closes out their season with games against the likes of Wagner, Duquesne, Sacred Heart, and Monmouth. Wins are crucial during this last stretch of the season, as RMU still has a shot at a playoff bid and possibly a conference title.
The road will not be easy, but the result of the 2012 season lies in the hands of the players, especially the upperclassmen. They shape of the team seems to be forming, and Saturday has the potential to be a large stepping-stone in a possible winning streak to close out the year.
About the Writer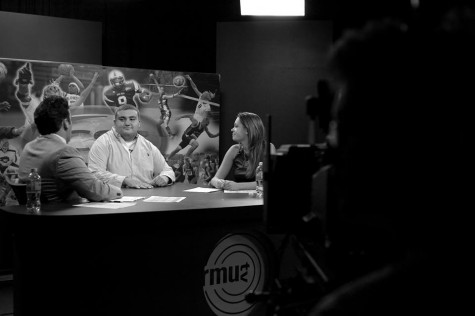 Chris Mueller, Sports Reporter
Chris is a junior Communications major at RMU with an applied concentration in journalism. He is Sports Editor for RMU Sentry Media.  As current Sports...