RMU looks to make changes after Three Rivers Classic
At the end of last year's Three Rivers Classic, the Robert Morris men's hockey team was walking tall, proudly bearing the name of champion.
However with two losses in this year's tournament, the statistical outcome did not compare. At first glance, this may seem like a fall from grace, but in reality, this year's result has value because of everything learned.
There was a visible difference in the effort put forth by the blue and white in the consolation game against Bowling Green. David Friedmann's third period power play goal in particular cracked the flood gates and unleashed a sample of what RMU hockey is capable of.
"It was a much better effort by our team tonight than last night, that's for sure," noted head coach Derek Schooley. "We still need to sharpen some things up within our game, but it was a good effort and we played hard. That's all you can ask."
If that effort continues, RMU could see more one-goal differential games, but in its favor rather than its opponents'.
"Really what you saw tonight was one goal, it's a bounce here, it's a goal post here, it's a penalty kill clear there, you're right in the game and we just have to find a way to get over that hump," said Schooley. "The way to stop losing games by one goal is to start winning games by one goal. And you've got to learn how to win. And it becomes a habit. We've got to break the habit of being close."
Morale boosts might have been seen earlier in the rocky season, but the coaches as well as players agree that it's time to get serious.
Schooley mentioned their attitude that will set the tone for the rest of the season:
"I'm not going to lie to you, I was sick of being positive this morning and I think the players were sick of me being positive," he said. "So we had a nice little chat this morning and there was no positivity in that meeting and I think they responded somewhat and we'll see how they respond next week."
The team's response will be seen when they travel to Connecticut to take on Sacred Heart on January 4.
About the Writer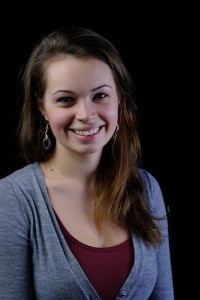 Haley Sawyer, Assistant Sports Editor
Haley is a junior communication major with a concentration in journalism.  She is involved in both print and broadcast journalism at the Academic Media...