RMU nearly completes comeback, loses at Saint Francis
In their first road conference game of the season, the Robert Morris Colonials (3-10, 1-1) were edged by the Saint Francis Red Flash (2-11, 1-1), 71-68.
Much like many of the Colonials' losses this season, they dug themselves into a large first-half deficit, only to make a strong comeback in the second half that fell just shy.
In this Northeast Conference battle, Robert Morris carried a three point lead through the first seven minutes of the game. Although, that 13-10 lead did not last very long.
Saint Francis promptly went on 20-4 run to take a 33-19 lead, which was led by Aisha Brock and Cydney Smith. Brock led all scorers with 24 points, 19 coming in the first half.
After RMU scored six straight points, the Red Flash scored the final five points of the half, giving SFU a 40-27 entering the second half.
For the first 13 minutes of the second half, Saint Francis kept the Colonials at bay, even extending their lead to 16, leading 62-46.
Robert Morris then began to chip away.
Ashley Ravelli, who scored 7 of her 14 points during the run, and Megan Smith who was on her way to her first career double-double with 15 points and 11 rebounds, sparked an 18-5 run by the Colonials that brought them within three, trailing 67-64 with 1:36 remaining.
After a few fouls and subsequent free-throw attempts, a Janee Brown layup made it a two point game. Alexa Hayward proceeded to hit 1-0f-2 from the free-throw line, giving the Red Flash a 71-68 lead with five seconds left to play.
A running desperation jump shot from just beyond half-court by Anna Niki Stamolamprou missed the mark, putting an abrupt halt on the Robert Morris comeback.
Saint Francis severely outperformed their current season averages, both offensively and defensively, on their way to their first NEC win and second overall. The Red Flash shot 40 percent from the floor, while holding RMU to only 34 percent.
The Colonials will play the second of their three-game road trip on Jan. 10, taking on Central Connecticut State in another NEC match-up. Tip-off is set for 1 p.m.
About the Writer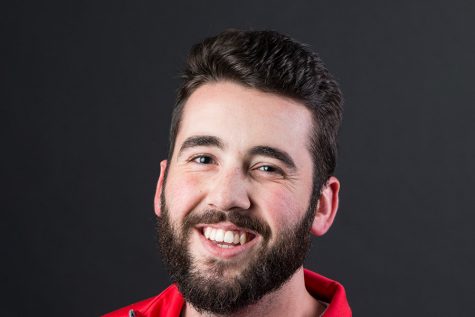 Zach Laufer, Digital Content Manager
Zach is a senior at RMU, majoring in sport communication with a minor in sport management. He is a highly motivated worker that will strive for perfection...