RMU picks up first conference win since 2016 in overtime thriller
Hang on for a minute...we're trying to find some more stories you might like.
LORETTO, PA– The Robert Morris football team (2-4, 1-0 NEC) hadn't defeated Saint Francis (3-3, 1-1 NEC) since the 2011 season. In addition to that, the Colonials hadn't won an NEC game since 2016. But streaks are meant to be broken, and thanks to a gritty performance on both sides of the ball and a booming 37-yard field goal from Nick Bisceglia, both losing streaks came to a grinding halt.
The game did not begin in an ideal fashion for Robert Morris, however. A field goal put them down by three points early, and the offense could not find a way to crack a tough SFU defense. A touchdown from Jason Brown to EJ Jenkins capped off an 85-yard drive for the Red Flash and put them up 10-0 in the process.
Nick Bisceglia put one through the uprights to keep the game within one possession as the first half concluded. Although Robert Morris couldn't get into a groove offensively, the defense kept the game close.
Following a few empty possessions and an interception to begin the second half, head coach Bernard Clark turned to LSU transfer, Caleb Lewis, to take the reigns at quarterback from George Martin.
On his first drive from under center, Lewis led the Colonials down the field on a 90-yard drive. That drive received an emphatic ending as Lewis found Tim Vecchio for a 32-yard touchdown, and the game was tied at 10.
Each side failed to take the lead as the third quarter turned into the fourth quarter. SFU began its second drive of the quarter with just under eight minutes to play in regulation. Robert Morris seemed to have the Red Flash exactly where they wanted them; facing a long third-down conversion. SFU didn't hesitate though, as Kahtero Summers hauled in a pass from Brown that went for 53 yards. On the very next play, Chris Wells ran it in for the touchdown and silenced the RMU fans that made the trip to Loretto.
The RMU offense could not convert on a fourth-down attempt on their ensuing drive, and SFU took over with just over three minutes to play. Thanks to a great performance by the defense and the use of timeouts, the Colonials got the ball back with enough time to try and even the score at 17.
Evening the score did not seem likely as RMU faced another fourth down in their own territory. With their backs against the wall, RMU came through as Deonte White and Caleb Lewis linked up for a first down.
A few plays later, DeLano Madison brought in a pass that put RMU on SFU's side of the field. In addition to the big reception, a facemask penalty put the Colonials even closer to the endzone. This play also occurred on fourth down, proving RMU could handle the pressure once again.
Caleb Lewis struggled to find the open man as the drive continued. With time running out, Lewis turned to the most trusted target on the field, Matthew Gonzalez. Gonzalez and Lewis connected for a 13-yard touchdown with under a minute to play, knotting things up at 17. SFU had a few big plays to close regulation but failed to get close enough for a shot at a field goal.
Robert Morris got the ball first in overtime, but couldn't create much of anything. Nick Bisceglia's kicked was then blocked and SFU took the field needing only a field goal to send the Colonials home with a loss. The SFU offense set kicker Trevor Thompson up with a 25-yard field goal attempt. Thompson, however, missed to the right and the Colonials and their fans were jubilant. Robert Morris carried this energy into the second overtime frame, where they forced a fumble. Garret Fairman recovered the fumble, and the Colonials could smell the victory.
Alijah Jackson, who had his fourth consecutive game with over one hundred yards on the ground, carried the ball three straight times. After making the field goal a bit shorter thanks to those carries, Nick Bisceglia came out for the potential game-winning field goal. Following an attempt to ice the kicker, Bisceglia proved that there was ice in his veins by making the 37-yarder for the win. He sprinted down to the other endzone, where he was mobbed by his teammates.
Bisceglia made two of three field goals on the day. Caleb Lewis went 9-22 for two touchdowns and 152 passing yards. He was able to find the open man when it mattered and his composure on big plays helped propel RMU to the win. Tim Vecchio and Matthew Gonzalez had a combined total of 140 receiving yards and 10 receptions. As mentioned earlier, Alijah Jackson also had a big day thanks to his 110 rushing yards and a long rush of 42 yards.
With their performance today, RMU proved that they cannot be counted out, they proved that there are several playmakers on this team that are capable of changing the course of the game. With their win today, the culture was shocked. Their next game is next week against Wagner (1-5, 1-0 NEC).
About the Writer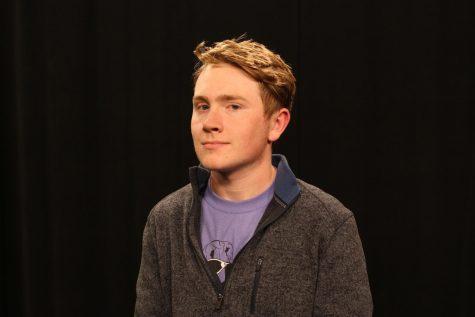 Nick Hedderick, Sports Editor
Nick Hedderick is a junior Communications major with a focus in sports. He is currently the sports editor for RMU Sentry Media. In addition to that, he...