RMU pounds Morgan State in 2013 home opener
There were several headlines leading into the RMU football team's 31-14 win over Morgan State Saturday afternoon at Joe Walton Stadium.
The victory capped off head coach Joe Walton's final home-opener in Moon Township with his retirement coming at the season's end. With the stakes high, the Colonials bounced back after a shaky start last week to capture their much-needed first victory of the season and improve to 1-1.
"It was very important to come out early and play well which we did," said assistant head coach John Banaszak. "We maintained it during the game. There are a lot of good things that happened out there but there's a few things we still need to correct."
Starting quarterback Paul Jones did not disappoint in his season debut in front of the home crowd. The junior slinger went 13 of 26 for 194 yards and three touchdowns. He forced a few throws at times, but overall, Jones showed good command of the offense and flashed a little bit of his playmaking ability on his three touchdown scores.
"I won't get too high or too low on my play," said Jones.  "I told my coaches I still have a lot to work on and everything. My next move is to watch film and look at the mistakes but at the same time pay attention to what I did well and keep this thing rolling hopefully."
On the first place from scrimmage, junior fullback Ryan Thermil took a handoff to the left and exploded through a wide-open hole to go 75 yards for a score. The outstanding run was called back, however on an unsportsmanlike penalty called on senior tackle A.J. Dalton, something uncommon of the All-Northeast Conference selection.
The penalty stalled the drive, but the Colonials rebounded later in the quarter on an eight yard TD pass from Jones to tight end Tyler Digby.
Jones alluded to the offense's ability picking themselves up after key mistakes within the game.
"A lot of things happened that we couldn't control and didn't happen our way," he said. "We did a good job of bouncing back and I'm proud of everyone in that locker room."
The score remained 7-0 until the end of the second quarter when Deontae Howard ran into the end zone untouched on a four yard dive. The score put the Colonials up 14-0 into halftime, and gave them pivotal momentum that carried over into the third quarter. Howard played well, running for 85 yards on 16 carries to go along with his touchdown.
In the third quarter, the Colonials got on the board again with a 23 yard pass from Jones to junior wideout Chad Dawgiello. The play was extended when Jones broke out of a Morgan State defenders grasp, rolled to the right and found Dawgiello streaking across the middle, who then snuck in to put the Colonials up 21-0.
Morgan State managed to put up a touchdown early in the fourth quarter, but Jones and the offense responded once again, this time on a 38 yard touchdown pass to junior wideout Duane Mitchell. The Colonials final touchdown of the game put them up 28-7, and after an insurance field goal by Connor Shennan and a meaningless Morgan State TD as time expired, the victory was complete.
The RMU defense stifled the opposing Bears all day. They managed to only let up 291 yards of total offense, and forced three turnovers in a dominating performance.  Senior safety D.J. Meyers led the team with nine tackles and a sack.
Junior cornerback Antwan Eddie recorded his first interception of the year, and was a force on special teams, averaging 24 yards per punt return.
The defensive back's solid play seems as a sign of things to come.
"Whenever I get the ball in my hands I just try to make plays," said Eddie. "It was real big for the defense to come out like that. We were the underdog and people didn't think we could compete, but it showed that we could."
The Colonials look next to a home-matchup on September 14 with rival Dayton. Last year, RMU fell to the Flyers 20-14. RMU-Dayton matchups are always hard fought battles, so it will be interesting to see how the Colonials respond coming off of their first win of the season.
About the Contributors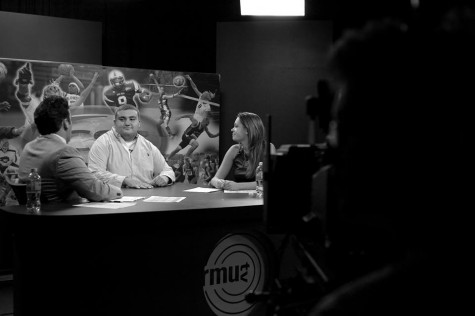 Chris Mueller, Sports Reporter
Chris is a junior Communications major at RMU with an applied concentration in journalism. He is Sports Editor for RMU Sentry Media.  As current Sports...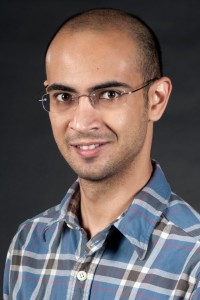 Ahmad Aljuryyed, Staff Photographer
In short, I am an aspiring Photographer and I hold a degree in Information Systems with a minor in Photography. I was born and raised in Riyadh, Saudi...