RMU to face Bowling Green in outdoor game
The Robert Morris men's ice hockey team has shown that they've been able to play in countless rinks, one of which is even in an National Hockey League facility, but the 2014-15 season will bring the Colonials to yet another venue.
An open-air ice rink.
On January 3, 2015, RMU will face the Bowling Green Falcons on a sheet of ice built on top of the playing surface at Fifth-Third Bank Field in Ohio as a part of the ECHL's Toledo Walleye's "Winterfest" event.
Instead of a baseball field for the Triple-A Toledo Mud Hens, the area will be transformed into a full-sized ice rink. Team benches will be at home plate and the nets will replace first and third base.
Though not an overnight process, everything seemed to fall into place seamlessly for the outdoor matchup for the Colonials.
"We had the game scheduled that we were going to play Bowling Green, but the outdoor aspect of it came together pretty quickly," said RMU head coach Derek Schooley. "When we got the contract to play, we signed it that day to get it back because it was that exciting of an event."
However, before the plan made it to RMU, it began with BGSU and the Walleye's organization. After deciding to put an outdoor rink in place, the Walleye had a schedule to fill up. The Falcons were added to the slate, leaving them searching for an opponent.
"Us and Robert Morris, we want to start playing a non-conference series every year, and to be able to do something outdoor and use that as our home game for next season was a great opportunity," explained BGSU head coach Chris Bergeron. "Derek Schooley was 100% on board from the hockey team perspective, obviously you have to get the okay from RMU athletic department standpoint and that sounded pretty easy. Then the rest is history."
Every hockey player can trace back to a time in his life when he shot around outside on a natural ice surface. There's no mistaking outdoor hockey. The is weather brisk, the ice is imperfect, and the tradition is strong.
"[I] used to have a pond right in my backyard back home," recalled junior forward Cody Wydo. "Playing outdoors is always fun. I think it'll be a good experience for our whole team."
"Everybody in the locker room, once we found out, was very excited. It's a great opportunity for us to really go back and play outside," said sophomore goaltender Terry Schafer. "I don't think there's a hockey player who's missed the Winter Classic since it started, so having a chance to play an outdoor game like that, it's going to be a lot of fun."
In not just the outdoor game, but for RMU versus BGSU matchups as a whole, a different meaning emerges for the head coaches. Schooley and Bergeron's camaraderie dates back to their days of junior hockey in Chatham, Ontario. The two have kept in touch since, and getting on the NCAA schedule together for any occasion is something special.
"I don't think our junior relationship had much to do with [the outdoor opportunity], but our junior relationship was more 'let's get each other on the schedule moving forward,'" noted Bergeron. "And then the fact that an outdoor opportunity came up was just icing on the cake."
Playing against the Falcons evokes competitive feelings from the athletes. The last time the two met was in December at Consol Energy Center. On day two of the Three Rivers Classic, the Colonials lost by one goal.
"They beat us in our home city here. So we're going to be looking for revenge to take a big game from them out in Toledo," said Schafer.
"I think it shows that they definitely respected us as a team after that game. I think it shows a lot for the way we played there," said senior defenseman Andrew Blazek. "It could be the development of a nice rivalry."
The first outdoor college hockey game took place in 2001 and there have been plenty since then.
The growing list of outdoor games shows that college hockey is advancing. The addition of RMU to this list shows that the Pittsburgh team is making strides as well.
"It's going to be exciting for everybody that's involved. We just kept waiting and hoping that we were going to be able to play one and now that one's confirmed, it think it'll be real exciting for our student-athletes, it'll be exciting for the university," said Schooley. "I think just to be involved in that is just going to be a special event for our university, not just our hockey team."
About the Contributor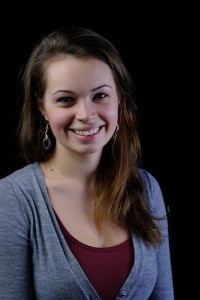 Haley Sawyer, Assistant Sports Editor
Haley is a junior communication major with a concentration in journalism.  She is involved in both print and broadcast journalism at the Academic Media...