Robert Morris disbands seven Division I programs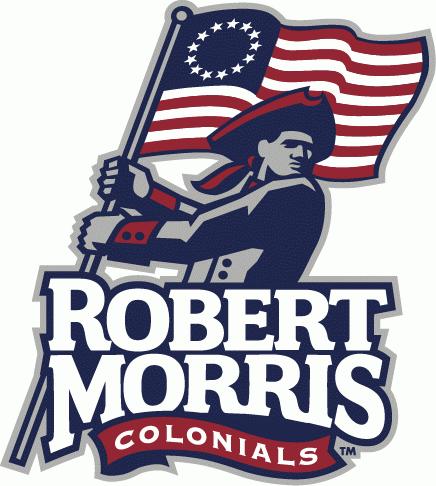 For a relatively small institution, Robert Morris University sponsored more Division I athletic programs (23), than Pitt and West Virginia, who are members of the Atlantic Coast Conference and Big 12 respectively.
However, RMU Athletic Director Craig Coleman, M.D. announced on Tuesday afternoon that the university will be cutting men's indoor and outdoor track, men's cross country, men's and women's tennis, women's golf and field hockey at the end of the 2013-14 school year.
"Clearly, this is the most difficult decision I've faced as athletic director, and one of the hardest we've had to make as a university. I understand that our student-athletes are very upset by this news, and we apologize for the distress this has caused," said Coleman, who became RMU's A.D. in 2005. "Nonetheless, this is the right decision to ensure that the university's present growth remains sustainable and that our student-athletes enjoy an excellent experience at RMU."
In all, 80 student-athletes will be affected by the cuts, but in order to combat their woes, their scholarship will still be honored for the duration of their academic career at Robert Morris.
Nonetheless, if an individual chooses to leave in order to pursue other athletic endeavors, they will not be affected by the NCAA rule that makes transfers sit out for one season before being permitted to play.
Coleman said that Robert Morris is projected to save $1.2 million annually, and as a result, will put that money toward funding additional scholarships as well as facility upgrades and increased travel and recruiting budgets for the remaining sports.
Despite the fact the university could have potentially continued to sponsor those sports affected, they would not be able to allocate capital from the university's budget toward scholarships.
"It's viable under Division I rules, but not viable under our rules. Not only is the university growing, but it's a center of excellence," he said. "We don't want an athletic program around for the sake of having it, we want it for excellence. We would have very unhappy student athletes and that's not the kind of university we want to run."
"We owe it to our students to be wise stewards of university resources and to deliver on our promise of a high-quality education that provides a high return on the investment they and their families make," said RMU President  Dr. Gregory Dell'Omo. "I am sorry for those student-athletes who will not be able to continue in their sport at Robert Morris. We hope they choose to remain at RMU, and we will assist them in any way we can."
Despite the fact that the athletic programs help bring diversity to the student body, Coleman doesn't anticipate the amount of international students enrolling at RMU decreasing as a result.
"The vast majority of international students on campus now are not athletes and we still have a lot of international athletes remaining on campus even after those sports are cut," said Coleman, who also serves as the head coach of the softball team. "There will be some reduction in the number of international kids in the short run, but given the pace at which the university is attracting international students, I think that number will still go up. I think the diversity will continue to increase despite these cuts."
The seven sports teams were chosen large in part to RMU's athletic budget, which is one of the largest in the Northeast Conference.
"We want to give all our athletes a high-quality experience and that is getting harder to do given our available resources," said Coleman. "This re-organization will allow us to make important investments in our Division I program."
About the Contributor
Nick Buzzelli, Sports Editor
Nick is a senior communication major with a concentration in journalism at Robert Morris University and is the Editor-in-Chief of RMU Sentry Media.

In...