Robert Morris falls in non-conference finale
MOON TOWNSHIP — Robert Morris (3-8) played host to the Dukes of James Madison (8-3) in the last game of the NAC in 2018. The final score read Dukes 57, Robert Morris 36.
To paraphrase New England Patriots head coach Bill Belichick, "Christmas comes at an inconvenient time right in the middle of the season."
This couldn't be more true for the Colonials. The last time Robert Morris touched the floor was on December 12th when they beat the University of Pittsburgh Johnstown. The Colonials spent a majority of the first half shaking off the rust. Robert Morris shot just 18.5 percent from the floor. The poor shooting was accompanied by 10 turnovers in the first half. JMU took advantage of the poor shooting and the sloppy ball control when the Bulldogs jumped out to a 17-4 first quarter lead. The Colonials found themselves in a 23-16 halftime deficit. RMU had a tough time offense without Megan Callahan who was noticeably absent from the game today.
The second half was much of the same for the Colonials as they shot under 30% from the field. James Madison continued to roll over the RMU. The final score read Bulldogs 57, Robert Morris 36.
Robert Morris has dropped four of their last six. The Colonials will have to look for a fresh start in the new year. More importantly the new year marks the start of conference play for RMU. Mount Saint Mary's will be the first conference test for the Colonials.
The one bright spot for the Colonials was junior Nadege Pluviose. Pluviose finished with six points and three rebounds. Senior Nia Adams also scored six points for the Colonials.
The Colonials start conference play against Mount Saint Mary's (5-5). That game is set to tip off Saturday, January 5th at 1:00 p.m. This will be a tough test for Robert Morris as The Mount has averaged 66.7 points per game. The Colonials will need to find some offense in the game. Robert Morris averages 55.9 points per game.
Robert Morris Head Coach Charlie Buscaglia understands that conference play is a different mindset, "We got to be ready to make sure that we're sacrificing 100 percent. When conference play comes you hope that you have things in a great order. In reality there is always things you need to work on."
About the Writer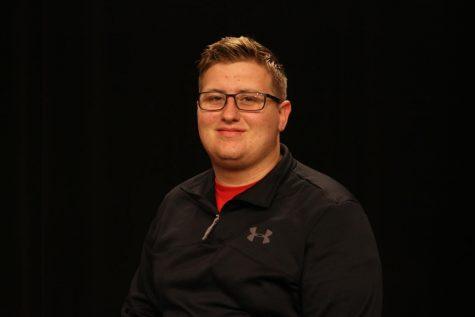 Luke Yost, Sports Multimedia Editor
Luke is a sophomore Sports Communications major. Luke is a sports writer for RMU Sentry Media. He is the assistant producer of Colonial Sports Center and...