Robert Morris hockey hires attorney Jeffrey Kessler to represent members of former teams
Over a month after the sudden disruption and cancellation of RMU's men's and women's hockey teams, legal action is being taken against the school.
TribLive reporter and former RMU men's hockey play-by-play announcer Tim Benz has reported that Robert Morris hockey has hired attorney Jeffrey Kessler to represent the team. Kessler is best known for representing Tom Brady in the 2014 "Deflategate" scandal as well as beating the NCAA in a recent Supreme Court decision 9-0. Kessler is a part of the law firm Winston & Strawn.
UPDATE on @RMUMHockey @RMUWHockey— Coalition of Robert Morris hockey players now represented by the same lawyer who recently beat the NCAA in Supreme Court; represented Tom Brady in Deflategate. Warns RMU of potential legal claims https://t.co/xgm5mcQ07W @TribLIVE @TribSports

— Tim Benz (@TimBenzPGH) June 28, 2021
Kessler sent a letter Monday morning to the University to let them know that legal action is going to be taken against them, but similar to Black Bear CEO Murry Gunty's proposal to buy the Island Sports Center, Kessler has not received anything back from President Chris Howard and company.
The current collection of people that Kessler will represent includes about 30 names from both the men's and women's hockey teams. Geoff Lawson and Michaela Boyle headline these names.
A lawsuit has not been officially filed yet, but Kessler told TribLive he hopes that it does not have to come to that. If it does, the case would be filed as a "civil claim as the university officials violated state misrepresentation laws," Kessler told TribLive.
Also in related news, a new organization called the Pittsburgh College Hockey Foundation has been established to reinstate these programs. Former two-time Olympian and Robert Morris alumni Brianne McLaughlin has been named this organization's head of the board of directors.
I am extremely happy to announce the most decorated Alumni in the history of Robert Morris University two time Olympian @BrianneMcL as the new Head of the Board of Directors for the Foundation! Her mission is to #SaveRMUHockey

— Pittsburgh College Hockey Foundation (@PghCHF) June 28, 2021
More information is to come on this constantly changing and updating story. Continue to donate and share stories like these so that we can #SaveRMUHockey.
About the Contributor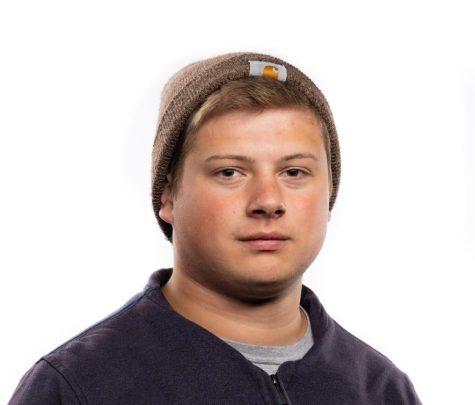 Owen Krepps, Sports Podcast/Webshow General Manager





Owen Krepps is a senior at Robert Morris University and an intern sportswriter for Pittsburgh Hockey Now. He also writes for Colonial Sports...