RMU trounces Tigers in season opener
Andy Toole and the Robert Morris men's basketball program love hosting season openers in the Charles L. Sewall Center.
Literally.
For the third time in Toole's four seasons at the helm of the Colonials, RMU began the season inside the friendly confines of The Chuck, and for the third time, they were victorious.
Robert Morris (1-0) tamed the Savannah State Tigers (0-2), 86-66, Saturday night, improving to 10-2 all-time when beginning a campaign in the Sewall Center.
"I thought it was a very good performance by all of our guys. I thought that everyone that played contributed," Toole said of his squad's 20 point trouncing of SSU. "I thought we were very unselfishly offensively as well as defensively and I'm excited that they were able to not only win the game, but a lot of guys got a great opportunity to become more comfortable in a Division I setting."
Center Mike McFadden believes that RMU spoiled the Tigers' road trip to Pennsylvania.
"They played Pitt last night and they thought they were going to leave [Pittsburgh] 1-1, lose to Pitt and beat us," said McFadden, a senior. "I guess we took that to our advantage."
Karvel Anderson, last season's leading scorer, set the pace for the Colonials, netting 21 points, including a 5-8 performance from beyond the arc.
"When he [Anderson] missed his third [3 pointer] one right in front of our bench, I grabbed him and said 'Shoot the ball, be aggressive,'" Toole said. "After that, he became a little more aggressive and saw the ball go in the basket a couple of times, and as we know, once he sees it go in a few times, he can get hot in a hurry, and that's exactly what he did."
RMU jumped out to a three point lead, courtesy of Anderson's trey, 56 seconds in, but the Tigers clawed their way back into the contest, utilizing a 17-12 run to take a 24-22 advantage at the 5:49 mark.
Savannah State never regained the lead.
Despite holding a 34-31 edge at halftime, Robert Morris pulled away in the final 20 minutes of play, courtesy of a 34 point performance from its bench.
Transfer Charles Oliver played an integral part in that.
Oliver, who played for Lakeland Community College in Kirtland, Ohio last season, had a breakout game in his first contest in an RMU uniform, knocking down 3-5 shots from the field and four free throws for 12 points.
"Chuck is a guy that we brought in to be able to make some shots. He's working on the defensive end of the game, becoming more urgent in some of those situations," said Toole. "The more experiences he has like tonight, hopefully the more he'll continue to improve and be comfortable."
The Colonials head to Easton, Pa to take on Lafayette Tuesday night before competing against Kentucky, the AP preseason #1, in the Keightley Classic on November 17.
About the Contributors
Nick Buzzelli, Sports Editor
Nick is a senior communication major with a concentration in journalism at Robert Morris University and is the Editor-in-Chief of RMU Sentry Media.

In...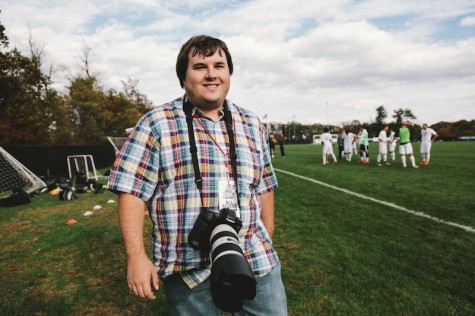 Kyle Gorcey, Freelance Sports Photographer
Kyle is a senior Communications major with a concentration in journalism at Robert Morris University who is a writer and sports photographer for The Sentry. The...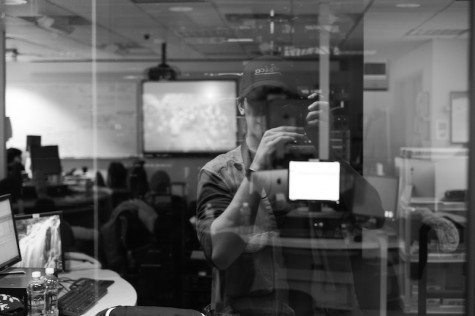 Paul Wintruba, Contributor
Paul is a junior photography major, and is a photographer for RMU Sentry Media.