Rough 'Knight' for RMU hockey team
After losing by four goals Friday night, most would think that the Army hockey team would be dominated the following game. But the Black Knights had redemption on their mind and were out for blood, defeating the Colonials, 4-2, Saturday night at the Island Sports Center.
"We just kept shooting ourselves in the foot, just kept taking dumb penalties and we didn't have a lot of momentum because we just kept taking penalties," said Scott Jacklin. "Whenever we did get a little momentum, we'd take a dumb penalty and then we've got to kill it off, then we needed to try and generate some more momentum."
Identical to the previous night, Army would score the lone tally in the first period. Brian Schultz ripped the puck over the pads of RMU goaltender Terry Shafer.
On the power play, Army would continue its scoring trend just 1:27 into the second period. As Shafer moved to block a shot, the puck slid past his open side across the red line, just edging into the net for a good goal for Joe Kohzlak.
The firing would not cease.
Three minutes later, Army's Nick Ryan slammed the puck to Schultz who banged it in for his second goal of the night.
Scoring chances were around every corner for the Colonials, but it would seem as though the poles were reversed on the puck/net magnets from the night before. Sending seven different Colonials to the box, some more times than others, over the course of the game wouldn't help either.
RMU's much awaited first goal would be a rocky one. As the puck flipped up into the air, Jacklin batted it in, mid-air. The goal faced official review under suspicion of high-sticking for a few agonizing minutes until it was declared good.
"I knew it was a goal, so I wasn't too worried about it," said Jacklin.
Army would dent the scoreboard one last time thanks to a power play one-timer from Maurice Alvarez at 14:28.
Hope would spring for the red, white, and blue late in the middle frame. After a five minute boarding call on Faust, multiple Colonials would try and shoot the puck into the net until Jacklin finally knocked it in on the rebound for his second goal of the game.
Scoring would be silenced for the remainder of the contest, however penalties weren't. The constant stoppage of play and penalties would take a toll on the Colonials physically as well as mentally.
"I thought we deserved a lot of [the penalties], but I thought there could have been some calls both ways," said head coach Derek Schooley. "It's tough to get in the flow of the games when you're killing for 20 minutes in hockey. We killed for almost a period tonight."
Army's win tonight will push the series to a third game set to take place tomorrow at 7 p.m.
"It's that time of the season," Jacklin added. "If we lose tomorrow, we're out, so we have to start playing with a sense of urgency out there. Every game you play is a pretty grueling process so we've just got to hydrate and get ready for tomorrow."
Schooley concurs.
"One game on our season tomorrow and we have to be ready to play," he said. "We have to be ready to play disciplined hockey and we have to make sure that we get some flow to our game and rebound and recover from this."
About the Contributor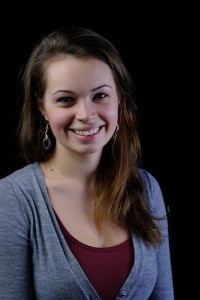 Haley Sawyer, Assistant Sports Editor
Haley is a junior communication major with a concentration in journalism.  She is involved in both print and broadcast journalism at the Academic Media...