Senior offensive lineman has NFL aspirations
A.J. Dalton has been a force up front for Robert Morris since he arrived in Moon Township in 2010. The Colonials' big mammoth has 32 career starts since his freshman year, first among all active players. The tenured career of the All-NEC selection has propelled him into 2014 NFL draft discussions.
According to Draftdaddy.com, Dalton is the fifth-best NFL center/guard prospect coming from a small school for the 2014 draft. He is mentioned with players among the likes of Villanova, Delaware, Old Dominion, and more.
His NFL future is not a certain bet, but if Dalton continues his strong play to finish out his senior season, and does all the right things in the offseason, there is no reason why an NFL franchise wouldn't call his name for at least a training camp tryout as an undrafted rookie.
"The best thing I can do is play my hardest, and let my team know that I'm with them 100-percent no matter what happens after the season," said Dalton. "The harder that I work with my teammates will help me out in the long run."
The interesting thing about it is that Dalton wouldn't be the first offensive lineman out of Robert Morris to take that route.   
RMU hasn't had an offensive lineman go to the NFL since Hank Fraley accomplished the feat in 2000, when the Pittsburgh Steelers signed him as an undrafted rookie. Fraley went on to have a storied career in the NFL, playing ten seasons among four different franchises.
"It would be a great honor. I personally didn't get to see Hank play, but I've heard all the legends about him. He's a multimillion dollar player, so it'd be great if I could end up there," said Dalton. "Right now, I'm trying to finish the season and let the chips fall and hopefully everything works out at the end of the season for that."
Dalton draws many comparisons to Fraley, an RMU Hall of Fame inductee in 2006, but the questions remains to which of his physical traits can directly translate to the NFL?
"I think his work ethic in the summer has really increased," said offensive line coach Andrew Richardson. "His footwork is what really sets him apart, and he's also just naturally strong. All those things come together and you have the perfect offensive lineman."
Dalton's physicality stands out among all others, being the type of lineman that thrives on contact. As he puts it, the key to success on the offensive line starts with the fundamentals.
"There are always things to improve on as an offensive lineman," Dalton said.  "Hand placement, working on your pass set, being a physical run blocker. There are always things you can work on no matter if you're an NFL guy or an NAIA guy."  
Richardson has a high regard for his leader up front. He's worked with Dalton since he arrived as a freshman, and described the process it took to enhance the offensive tackle's game to the point its at today.
"When AJ first got here, we had a pretty good offensive line. In 2010, I think he was the final key part of that group. He came in at guard and picked up things really well. His sophomore year, he had a rough adjustment moving to left tackle," said Richardson. "Since then, he's gotten better each year and I think this has been his best season so far."
There is no question that Dalton would have a lot to improve before making the jump from FCS football to the NFL. As Richardson explained, the number one priority would be improving his size.
"He's going to have to get bigger," said Richardson, a former starter on the Penn State offensive line in 2005. "Playing at Penn state, I know all the guys that went to the NFL; they came back after their first year and looked a lot bigger. He's got the footwork and the desire, so you don't need much more than that."
Richardson, alike many others around the RMU football program, has confidence in his all-conference lineman's ability to take the next step.
"If he gets the shot, I think he'll attack it and take it head on and make the most out of it," he said.
About the Contributors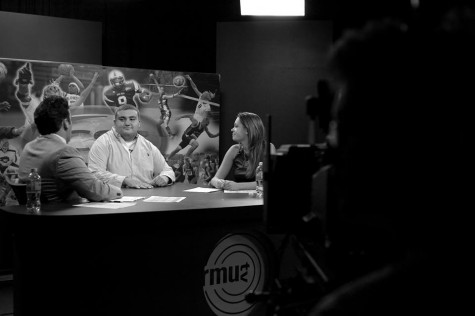 Chris Mueller, Sports Reporter
Chris is a junior Communications major at RMU with an applied concentration in journalism. He is Sports Editor for RMU Sentry Media.  As current Sports...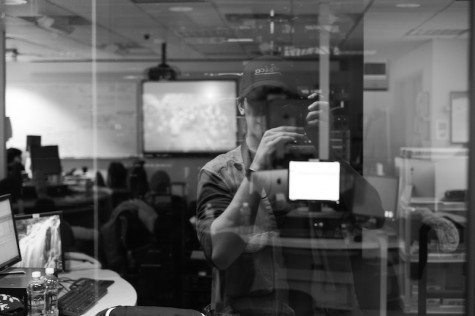 Paul Wintruba, Contributor
Paul is a junior photography major, and is a photographer for RMU Sentry Media.