Softball roundup
Mar. 30
RMU 9 (15-13, NEC 3-0), Sacred Heart 1 (5-14, NEC 1-2): The Colonials continued their impressive offense from a day ago as they saw nine runs cross the plate Monday afternoon in game one of a NEC double-header against Sacred Heart. The Colonials got off to a fast start as senior Tess Apke hit a ball over the fence to give her team a 3-0 lead. RMU went on to push across two more runs the following the inning, received another three run inning in their half of the fourth to answer Sacred Hearts one run they scored in the top half of the inning and then RMU went on to get one more insurance run in the fifth inning. Apke went on to get two more hits, Kristen Gabelt, and Ashley Gerhart both finished with two hits apiece. RMU only need five innings to defeat the Pioneers as starting pitcher Nicole Sleith only surrendered one run in the game. Sleith moved to 12-8 on the season while striking out eight pioneer batters.
RMU 2 (16-13, NEC 4-0), Sacred Heart 0 (5-16, NEC 1-3): In game two of Monday's double-header against NEC foe Sacred Heart, The Colonials got an impressive pitching performance from senior Nicole Sleith (13-8) to improve RMU's conference record to a perfect 4-0. In a game that did not see as much offense as the previous three games did for the Colonials, they only needed two runs due to Nicole Sleith shutting out the Pioneers. Sleith only gave up three total hits in game two while striking out nine batters to give her four straight victories. The Colonials picked up their two runs in the first inning via Jordan Gurganus crossing the plate on a sacrifice fly from junior Haileigh Stocks and Kristen Gabelt scoring on a Tess Apke RBI. Robert Morris finished with six total team hits.
About the Writer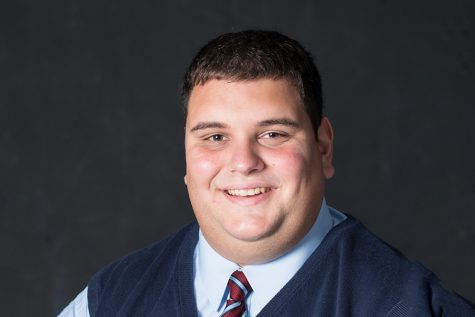 Ian Kist, Sports Assistant
Ian is a communication major with a focus in sport communication and a minor in sport management. He is the RMU Sentry Media Assistant Sports Manager....