Softball Roundup: Macado's Invitational Day Three
Ian Kist, Staff Reporter
February 28, 2016
February 28, 2016
Game One:
Saint Jospeh's 6 (4-5), RMU 2 (2-10): The Colonials dropped their tenth consecutive game and their third straight game in the Macado's Invitational in Harrisonburg, Virginia Sunday afternoon. RMU didn't score their first run until their half of the fourth inning, via an Olivia Lorusso home run over the left field fence to cut their deficit to 2-1. Unfortunately for Robert Morris, Saint Joseph's increased their lead to 5-1, scoring three runs in the fifth inning. RMU scored a run in the seventh inning after St. Joseph's scored another run in the sixth, but the damage was already done. Freshman pitcher Kaitlin Ellzy dropped to 2-4 on the season, giving up six runs, three of them earned, on nine hits. Ellzy also struck out two opposing batters and walked three.
Game Two:
James Madison 8 (12-1), RMU 0 (2-11): Robert Morris was shutout by James Madison Sunday, finishing their play in the Macado's Invitational. The Colonials were held to only three total team hits. James Madison broke the game's 0-0 tie when they scored three runs in the second inning. James Madison went on to score four insurance runs in the fourth inning, and one in the sixth. Jordan Gurganus (2) and Stacey Capp (1) were the only Colonial batters to record a hit. Freshman pitcher Lacee Collins now 0-4, received the loss for Robert Morris, giving up all eight James Madison runs on 14 hits.
About the Writer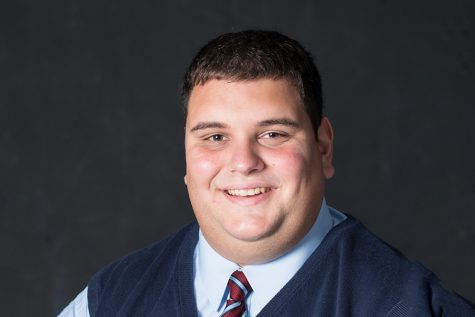 Ian Kist, Sports Assistant
Ian is a communication major with a focus in sport communication and a minor in sport management. He is the RMU Sentry Media Assistant Sports Manager....