Softball Roundup: RMU vs. Bryant
April 24, 2016
Game One:
RMU 1 (14-28, NEC 4-3), Bryant 0 (6-32, NEC 5-6): The Colonials battled the Bulldogs of Bryant Sunday afternoon in a double header at the North Athletic Complex at RMU. In game one, the Colonials squeaked out slim 1-0 victory to improve to 4-3 in conference play. The game was scoreless in the bottom of the fifth inning but senior Haileigh Stocks belted one over the left field fence to give RMU the 1-0 lead. The Colonials held off the Bulldogs for the remainder of the game to clinch the win. Laura Coulter now 3-6, earned the victory pitching 2.1 innings in relief of starting pitcher Kaitlin Ellzy. Coulter didn't give up any hits in her work in the circle.
Game Two:
RMU 4 (15-28, NEC 5-3), Bryant 3 (6-33, NEC 5-7): In game two Sunday, the Colonials used one extra inning of play to earn their fifth NEC victory of the season. Down 3-2 in the bottom of the seventh, Abrielle McCartney tied the game with a RBI single to left field. The Colonials then won the game on a walk-off double to right field from senior Kristin Gabelt in extra innings. Robert Morris finished with six team hits, four of which came from the bats of Jordan Gurganus and Gabelt. Gabelt and fellow senior Ashley Gerhart also hit home runs for the Colonials. Kaitlin Ellzy now 9-12, picked up the win as she pitched a scoreless top of the eighth inning.
About the Writer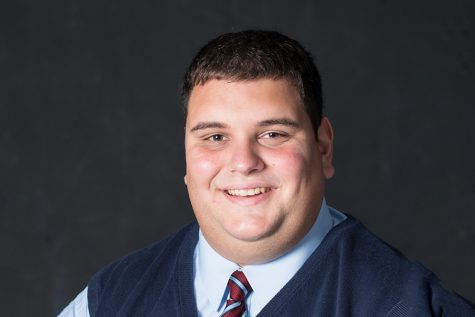 Ian Kist, Sports Assistant
Ian is a communication major with a focus in sport communication and a minor in sport management. He is the RMU Sentry Media Assistant Sports Manager....