Softball Roundup: RMU vs. Sacred Heart
April 17, 2016
Game One:
RMU 3 (12-26, NEC 3-2), Sacred Heart 1 (10-25-1, NEC 1-6): The Colonials battled the Pioneers of Sacred Heart Sunday afternoon in Fairfield, Connecticut in double-header action. The Colonials earned their third NEC win of the season as they took down the Pioneers 3-1. RMU scored two first inning runs to jump on their opponent early. Sacred Heart scored a run in the second inning but RMU shutout the Pioneers for the remainder of the game. Robert Morris picked up an insurance run in the fourth inning via a Haileigh Stocks dinger to left field. The Colonials as a team finished with eight team hits, two of which came from the bat of senior Lauren Hackett. Freshman pitcher Kaitlin Ellzy improved to 8-10 on the season as she pitched four scoreless innings and only gave up two hits. Fellow freshman Laura Coulter replaced Ellzy. Coulter gave up one unearned run on four hits allowed.
Game Two:
Sacred Heart 3 (11-25-1, NEC 2-6), RMU 1 (12-27, NEC 3-3): The Colonials couldn't keep the momentum going from game one as Sacred Heart won game two of the afternoon via a score of 3-1. RMU scored first with a run in the third inning on a RBI single from senior Lauren Hackett but Sacred Heart immediately answered back to tie the score and then scored the game winning run the following inning in the bottom of the fourth inning. Kaitlin Ellzy received the loss for the Colonials as she gave up two earned runs on two hits allowed in four innings of work. Laura Coulter replaced Ellzy in the circle giving up one earned run on four hits allowed in three innings pitched.
About the Writer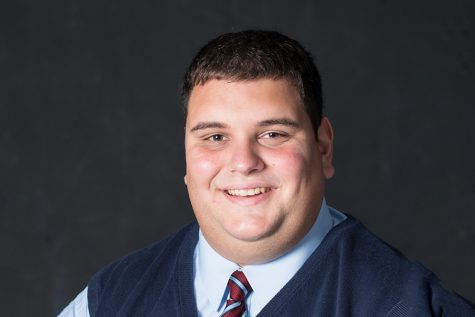 Ian Kist, Sports Assistant
Ian is a communication major with a focus in sport communication and a minor in sport management. He is the RMU Sentry Media Assistant Sports Manager....