Softball Roundups: RMU vs. Kent State
march 30, 2016
Game One:
RMU 3 (8-24), Kent State 2 (20-8): The Colonials defeated the Golden Flashes of Kent State in their home opener Wednesday afternoon in game one of double-header match-up. KSU took an early 1-0 lead in the first inning but was shutout until the seventh inning by freshman pitcher Laura Coulter (1-5) who earned her first victory as a Colonial. Coulter gave up two runs on four hits in the complete-game performance. Lauren Hackett tied the game at 1-1 in the fourth inning when she belted a home run over the left field fence. The Colonials later broke the tie in the same inning and scored an insurance run in the fifth inning. KSU got within one run in the seventh inning but Coulter and RMU's defense held off the Golden Flashes for the victory.
Game Two: RMU 14 (9-24), Kent State 11 (20-9): In game two Wednesday of a home double-header against the Golden Flashes, Robert Morris squeaked out a three run victory in a slug-fest of a game to complete the sweep of Kent State. After KSU tied the game at 11 in the top of the seventh inning, Lauren Hackett blasted a three-run home run, her second home run in as many games to give her team the walk-off victory. RMU out hit the Golden Flashes 18-14. Freshman Lacee Collins was the second Colonials pitcher to earn their first win in an RMU uniform as he was credited with the victory. Collins now 1-8 on the season, went 1.2 innings, giving up three unearned runs on two hits after replacing starting pitcher Kaitlin Ellzy in the third inning.
About the Writer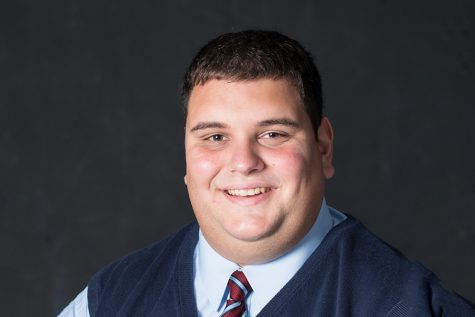 Ian Kist, Sports Assistant
Ian is a communication major with a focus in sport communication and a minor in sport management. He is the RMU Sentry Media Assistant Sports Manager....