Tenacious defense leads Robert Morris in rout of Mount St. Mary's
A complete team effort propelled the Robert Morris University to a 66-44 dismantling of Northeastern Conference rival Mount St. Mary's Saturday afternoon at the Charles L. Sewell Center in what was the opener for conference play for both teams.
The host and preseason number one pick Colonials (3-9, 1-0 in NEC) used all 12 players on their rosters to help spread the wealth against the Mountaineers (2-10, 0-1 in NEC).
11 of those players provided at least two points for the cause on offense, led by freshman Megan Smith's 11 points and eight rebounds in her first conference game and sophomore Anna Niki Stamolamprou's 10.
"I was really nervous actually, you know. 2-9 you kind of get nervous, but we had a couple of great practices this week so we were prepared," said Smith. "I'm looking to attack more. I'm looking to be more aggressive offensively and defensively."
The freshmen class as a whole combined for 32 points, 24 rebounds, 8 assists, and 4 steals on the afternoon.
"I'm really proud of all of us freshman. We're really maturing because we're such a young team," said Smith.
While the Colonials started slow on the offensive end, managing just 10-38 from the field in the first half (26.3%), the held the visiting Mountaineers to just eight field goals overall. After falling behind 13-14 early on, the Colonials finished on a 15-5 run to take a 28-19 lead into halftime.
The Colonials came out firing in the second half, making eight of their first 14 field goals in route to a 47-24 lead with 11:22 remaining. Along with the stingy defense that forced 15 turnovers that resulted in 19 points, the Colonials dominated the boards, out rebounding The Mount 47-33. This lead to 21 second chance points for RMU.
The defense continued to hold the Mountaineers in check, only allowing six second half field goals and holding the opponent to a plebian 29.8% from the field.
"Our coach motivated us and we knew a new season started today," said Stamolamprou. "We were ready to go, we worked really hard. I think this was the best week of practices we've had."
The Colonials will now travel to Loretto, Pa. for a matchup with in state and conference rival St. Francis on 1/5. The Colonials bested the Red Flash in last year's NEC title game. Tip-off is slated for 5:00p.m.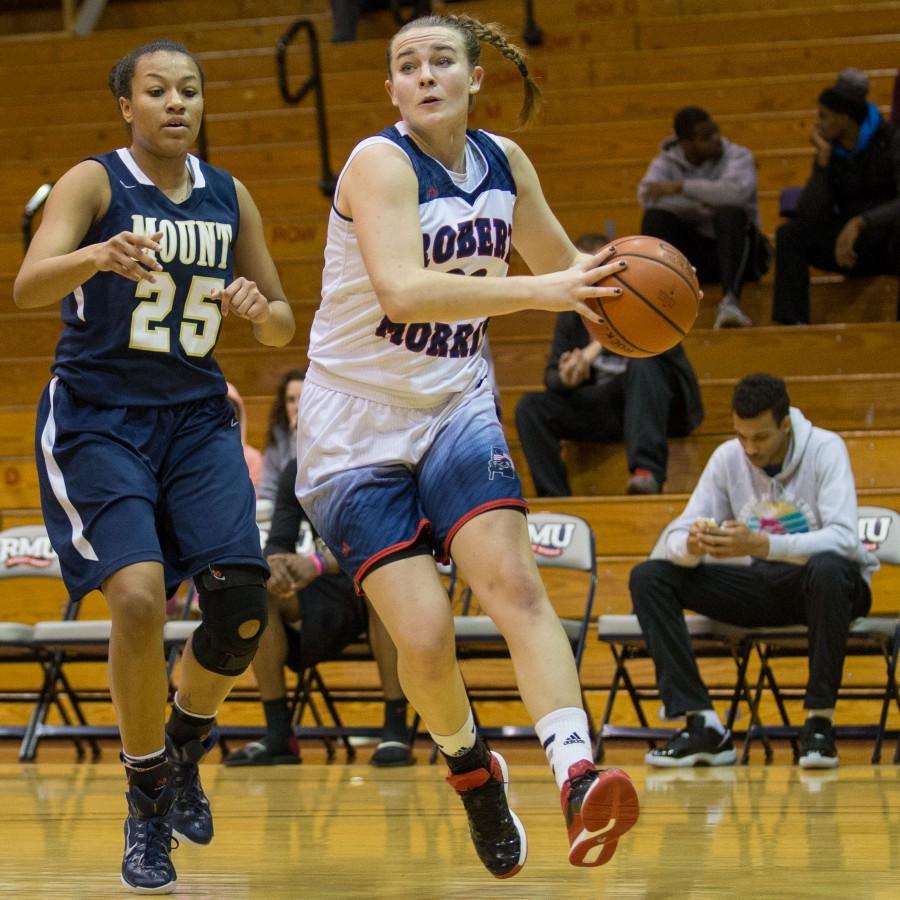 Kyle Gorcey