Volleyball: Blue/Gold Invitational Roundups
Ian Kist, Staff Reporter
September 19, 2015
September 18, 2015
Toledo 2 (2-9), RMU 2 (5-6): The Colonials opened play in the Blue/Gold Invitational Friday in Toledo, Ohio as they took on Toledo in their first game of the weekend. The match was a close battle as it took Toledo five sets to defeat RMU. Robert Morris started the match in a positive way as they won the first set 25-19 but would not be able to keep it going in the second set losing 25-18. However, the Colonials won the second set 25-21 but Toledo won the last two sets to secure them the victory. Junior Arden Fisher finished with 18 kills and 12 digs to record a double-double and freshman Liz Campbell led the Colonials defensively with 32 assists.
Cleveland State 3 (10-3), RMU 0 (5-7), The Colonials dropped their second straight game Friday losing three sets to none to Cleveland State in their second game of the day. Cleveland State defeated the Colonials 25-19, 25-20, and 25-16. Senior Kristin Thompson and freshman Taylor Lord both finished the match with 9 digs. Liz Campbell led Robert Morris in assists finishing with 26.
September 19, 2015
Radford 3 (7-6), RMU 0 (5-8): The Colonials finished their weekend play in the Blue/Gold Invitational Saturday afternoon with a three set loss to Radford. However, RMU didn't lose by more than two points in any of the three sets losing 27-25, 25-23, and 26-24. Senior Kristin Thompson led the Colonials in kills with 13 but Arden Fisher and Taylor Lord were not far behind as they finished with 11 and 10 kills respectively. Freshman Liz Campbell continued to be an assist machine finishing with 42 assists.
About the Writer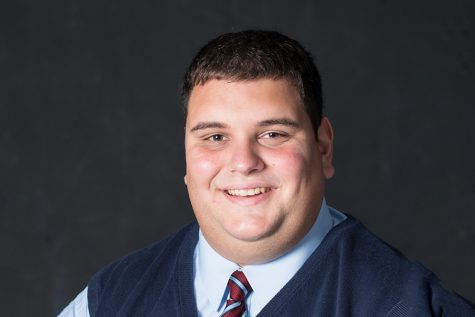 Ian Kist, Sports Assistant
Ian is a communication major with a focus in sport communication and a minor in sport management. He is the RMU Sentry Media Assistant Sports Manager....