WBB Final: Hofstra 65 Robert Morris 63
Coach Sal Buscaglia and the RMU women's basketball team were excited to get things going after being chosen first overall in the NEC preseason poll earlier this month. A brand new season was at the brink with Hofstra traveling to the Charles L. Sewall Center Friday night to tip off the Colonials' 2013-14 campaign.
Although excitement about Colonial basketball returning to Moon Township was in the air, the RMU women's basketball team didn't play like it, falling to the Pride 65-63 in a sloppy, first game-like performance.
"I thought we did some really good things," said Buscaglia after the loss. "I thought we worked real hard and I thought our intensity level was very high. We didn't shoot the ball very well in the first half and Arte got into a little foul trouble so it was different than we anticipated."
Senior forward Artemis Spanou led the way for Robert Morris, scoring 16 points and adding 10 rebounds in her final season debut as a Colonial. The reigning Northeast Conference MVP was limited to just 27 minutes of work due to early foul trouble against the Pride's frontcourt.
"I just came back in the second half and try to lead my team and keep the energy up," said Spanou. "It was different for me. I had to keep my cool. I'm a senior now so they need me out there, so that's what I tried to do."
The Colonials started multiple freshmen in their season debut Friday night. Guard Anna Niki Stamolamprou started the game at point guard, adding 14 points and four steals in 38 minutes of play. Forward Cassie Oursler was also in the starting lineup, and left a good first impression by scoring six points with four rebounds, including two pivotal free throws to snap the Hofstra lead to just two points with a minute left.
"All five of our freshman played good minutes for us tonight," said Spanou. "They fit in well with the team. We never gave up which was important, so we need to come back Tuesday and do better."
Robert Morris showed good signs of things to come even though they made many key mistakes throughout the contest. With it being a season opener, mistakes are frowned upon early in the season, and can definitely be corrected with more experience.
"We shot 19 percent for the first half, and with our foul trouble and our lineup with Kelly going down with an injury, it put us out of whack a little bit especially," added Buscaglia.
Next up for Robert Morris is a home matchup with Marshall on Tuesday, November 12 at the Sewall Center. Tip-off is slated for 10 A.M.
About the Contributors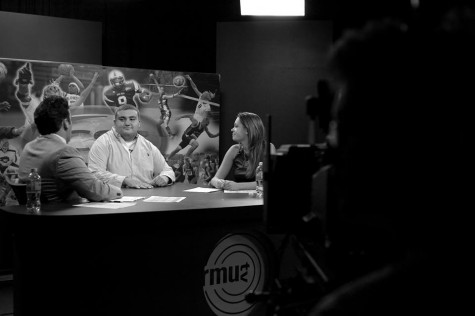 Chris Mueller, Sports Reporter
Chris is a junior Communications major at RMU with an applied concentration in journalism. He is Sports Editor for RMU Sentry Media.  As current Sports...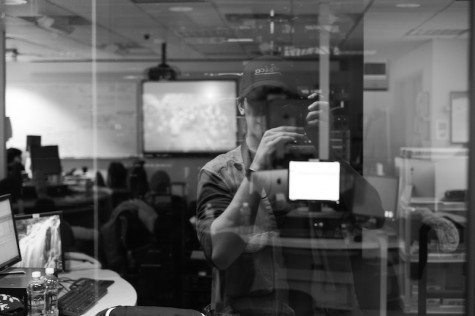 Paul Wintruba, Contributor
Paul is a junior photography major, and is a photographer for RMU Sentry Media.