WBB Final: Robert Morris 67 Marshall 48
It took the Robert Morris women's basketball team eleven games to earn their first victory last season, a 60-51 win at Kent State.
A little under a year later, on Elementary Education Day at the Charles L. Sewall Center, the Colonials made it a point that history wouldn't repeat itself, defeating Marshall 67-48 in decisive fashion in their second game of a highly anticipated 2013 campaign.
"We played really well," said head coach Sal Buscaglia after the win. "Marshall is from Conference USA, and any team that represents Conference USA is coming from a big name conference. We were really anxious going into this game, but we were disappointed after losing against Hofstra, and I think that helped us."
After losing their season opener to Hofstra last Friday, where the Colonials shot a dismal 38 percent from the field, taking high quality shots was a goal leading into the contest. The team succeeded in that aspect, shooting a 44 percent field goal percentage on the day and 36 percent from downtown.
"We're learning our team and learning what's best for us," Buscaglia added. "I think Hofstra was a learning lesson for us, and if we played them again it would be a different."
Senior forward Artemis Spanou led the way for Robert Morris, posting 31 points, 17 rebounds and four assists on the afternoon. The effort marked the 26th consecutive double-double for the reigning Northeast Conference MVP, picking up from where she left off a year ago.
"We came out from a loss and really wanted to win," said Spanou. "We came out with energy and that went well out there for us. We just made shots and were able to win the game."
Robert Morris out rebounded the Thundering Herd 44-31, including 11 offensive boards. Freshman forward Cassie Oursler played an important role in that effort, collecting seven rebounds to go along with four points and a block.
"That's a priority we've been working on all year," said Spanou. "In the Hofstra game, they out rebounded us, and we said that's not going to happen again. We're better then that, and we were the taller team out there this time so we just went for it."
The Colonials were not just solid offensively. They held the Thundering Herd to under 50 points, forcing them to 33 percent shooting and thirteen turnovers.
Alongside Spanou, sophomore guard Ashley Ravelli had a solid outing, contributing 10 points, seven rebounds and five steals. The former NEC Rookie of the Year went two of six from long range, and was a key factor in shutting down the Thundering Herd offensive attack.
"I think we came out with way more energy then the first game," said Ravelli. "We were more focused, and we knew this would be a tough game, but we were just in it and wanted to win."
Next up for the Colonials is a home matchup with Coppin State on November 17. Last season, RMU fell to the Eagles 59-52 in Baltimore, MD, so revenge will likely be on their minds as the squad looks to improve their record to 2-1. Tip-off is set for 5PM. 
About the Contributors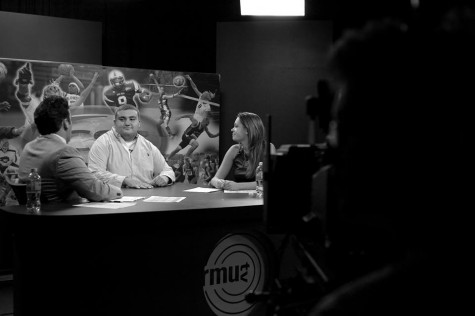 Chris Mueller, Sports Reporter
Chris is a junior Communications major at RMU with an applied concentration in journalism. He is Sports Editor for RMU Sentry Media.  As current Sports...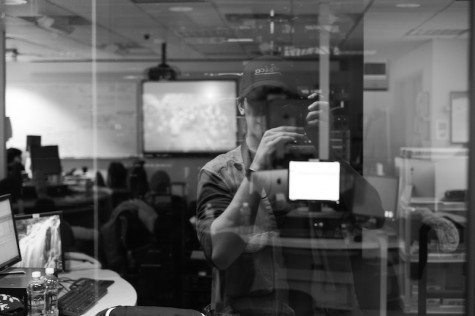 Paul Wintruba, Contributor
Paul is a junior photography major, and is a photographer for RMU Sentry Media.