Weekend lacrosse roundups
Women's Lacrosse (Mar. 20)
RMU 12 (5-2), Niagara 10 (3-5): The Colonials bounced back into their winnings ways with a 12-10 victory over Niagara at Niagara Field in Lewiston, N.Y. Friday afternoon. RMU led at halftime 7-6 and the second half remained close as well but the Colonials were able to receive one more goal than Niagara to secure their fifth win on the season. Dana Davis led the Colonials offensively as she put four balls in the back of the net. RMU received a two-goal game from senior Emma Baukhages, senior Kristin Yoviene, junior Brittany Byerly. Mackenzie Duffy played the most minutes in net as she made two saves on nine shots faced and fellow goalie Hallie Yancey saw time as well she made one save on the only shot she saw come her way. The Colonials outshot the Purple Eagles 30-19.
Men's Lacrosse (Mar. 21)
Sacred Heart 12 (4-2, NEC 1-0), RMU 10 (1-10, NEC 0-1): Saturday afternoon in Fairfield, Connecticut, the Colonials fell two goals short as they opened play in the Northeast Conference against Sacred Heart. RMU would grab a 5-3 lead in the second but Sacred Heart answered with nine goals to put them ahead. The Colonials did not go down without a fight, after being shutout in the third quarter the Colonials scored five goals in the fourth quarter. RMU made it 12-10 when junior Eric Wales laid the ball in the back of the net after receiving a pass from teammate Carter Yepsen. The comeback hopes ended after a Colonial turnover on the next possession. Goalie Chase Rose received the loss making nine saves on the day.
Women's Lacrosse (Mar. 22)
RMU 17 (6-2), St. Bonaventure 10 (1-7): The Colonials picked up their second straight win in their last non-conference contest of the season Sunday afternoon defeating the Bonnies of St. Bonaventure with a score of 17-10. RMU got ahead early scoring the first goal and led at half time 8-4. St. Bonaventure made a push in the second half but junior Emily Jamison started a seven-goal outburst by the Colonials with one of her two goals on the day. Senior Kristin Yoviene and junior Corey Karwacki both finished the game with three goals each. Sophomore goalie Hallie Yancey began the game in front of the net for the Colonials making three saves while earning the win and freshman goalie Mackenzie ended the game in front of the net making six saves.
About the Writer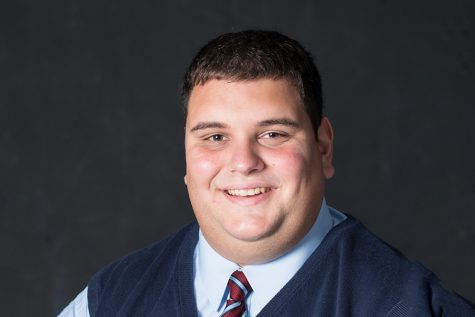 Ian Kist, Sports Assistant
Ian is a communication major with a focus in sport communication and a minor in sport management. He is the RMU Sentry Media Assistant Sports Manager....