Weekend Round-up: 10/19/18 – 10/21/18
Only two teams were away this week for Robert Morris, here is a quick round-up on the women's hockey and soccer games.
10/19/18:
Women's Hockey: RMU – 2; Mercyhurst – 4
The RMU women's hockey team (2-5, 0-1 CHA) fell to CHA opponent Mercyhurst (3-4, 3-0 CHA) by the score of 4-2 Friday afternoon after gaining momentum early and dropping off after that for the rest of the game. Both Colonials' goals were picked up within three minutes of each other. The first goal RMU picked up was scored by Emilie Harley, who was assisted by Anjelica Diffendal and Sarah Lecavalier at 8:07.
The second goal scored was by Lexi Templeman, who was assisted by Amber Rennie and Kirsten Welsh at 10:59. The remaining goals after RMU's two came from Mercyhurst starting with a powerplay (scored by Emily Pinto, assisted by Samantha Feiseler and Summer-Rae Dobson at 14:01 in the first period), then a regular goal (scored by Alexa Vasko, assisted by Pinto and Dobson), then a power play (scored by Feiseler, assisted by Vilma Tanskanen and Dobson) and lastly on a shootout (scored by Sarah Hine, assisted by Emma Nuutinen).
Women's Soccer: RMU – 0; Bryant – 2
The RMU women's soccer team (4-12, 2-4 NEC) had a very quick and quiet game on Friday afternoon after they were shutout by the Bryant Bulldogs (7-6-1, 3-2-1 NEC) 2-0. Both goals came in the first half for the Bulldogs. The first goal came from Remi Manna, who was assisted by Cayla D'Amico at 4:16. The last goal came at 9:07 from Rachel Benz, who was assisted by Kylee Ratelle. RMU made four shots and eight saves in total. Bryant made 15 shots and two saves in total.
10/21/18:
Women's Hockey: RMU – 5; Mercyhurst – 1
Game two of this set turned out way differently than game one. RMU (3-5, 1-1 CHA) got revenge on Mercyhurst (3-5, 3-1 CHA) for their game one loss by sending a farewell message with a 5-1 victory. Robert Morris got their first goal on a power play from Kirsten Welsh at 13:11 in the first period. Welsh was assisted by Jaycee Gebhard and Maggie Lague. The second RMU goal came unassisted from Natalie Marcuzzi at the 15-minute mark in the first period.
The third goal Robert Morris scored was by Sarah Quaranta, who was assisted by Anjelica Diffendal and Emily Curlett at 10:31 in the second period. The fourth goal was scored by Gebhard and assisted by Curlett about six and a half minutes in the final period. Mercyhurst scored their only goal at 11-minute mark on a power play from Alexa Vasko, who was assisted by M.K. Gialames and Sam Isbell.
The final goal for RMU was scored at the 17-minute mark in the third period from Amber Rennie on a power play, with some assistance from Lague and Gebhard. The Colonials return home for a weekend set next weekend against Lindenwood. Game one is scheduled to start at 3:05 p.m. and game 2 is scheduled for a 1:05 p.m. start at Colonials Arena at the Island Sports Center.
Women's Soccer: RMU – 2; Sacred Heart – 1
The RMU women's soccer team (5-12, 3-4 NEC) had some better luck on Sunday when they faced the Sacred Heart Pioneers (3-13, 2-5 NEC) and picked up a 2-1 win. All the goals made were towards the end of the first half and the beginning of the second half. The first goal came from Brittany O'Connell, who scored her first goal of the season unassisted at 32:28.
RMU's last goal came at 59:57 from Jane Schleicher with her eleventh goal of the season, assisted by Megan DiNatale. Sacred Heart's only goal came from Lindsey Savko with an assist from Maranda Gibbons at 66:04. The goal was Savko's first of the year. Robert Morris returns home for the regular season finale against LIU Brooklyn (2-12-3, 0-6-1 NEC) for both teams on Saturday, Oct. 27 at 3 p.m.
About the Writer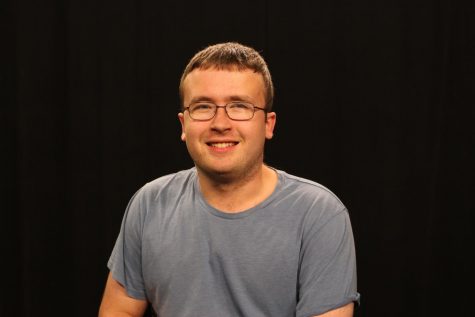 Ryan Giacobbi, Contributor
Ryan Giacobbi is a junior sports communication major who works as the Sports Package Producer at RMU Sentry Media. He also hosts his weekly podcast, "Pittsburgh's...