Women's Basketball Roundup: NEC Tournament Semifinals
March 9, 2016
RMU 72 (19-12, NEC 11-7), Bryant 59 (18-13, NEC 14-4): The Colonials advanced to the NEC Championship Game Wednesday evening after their 13 point defeat of Bryant in Smithfield, Rhode Island. The game was back-and-forth action for the majority of the contest as both teams tied the score and re-took leads all the way until the end of the third quarter. However, RMU took a slim 46-43 lead with ten seconds remaining in the third quarter and eventually increased their lead to 55-45 at the 7:12 mark of the fourth quarter after an Anna Niki Stamolamprou layup. The Bulldogs kept fighting however, as they cut RMU's deficit to seven with a little over three minutes to play but the Colonials kept their foot on the gas pedal and prevented their opponent from making a comeback. Stamolamprou led all RMU scorers with 19 total points. Senior Ashley Ravelli also finished with double-digit points recording 14. As a team, the Colonials shot 54.7 percent from the field and 69.2 percent from beyond the three-point arc. Robert Morris will play Sacred Heart in the NEC Championship Game Sunday at Sacred Heart.
About the Writer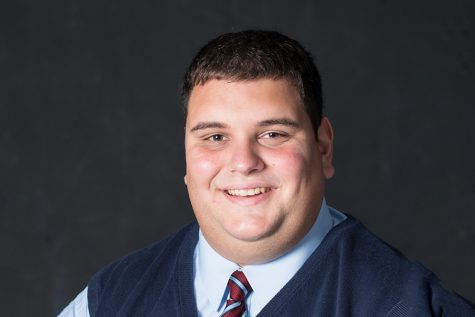 Ian Kist, Sports Assistant
Ian is a communication major with a focus in sport communication and a minor in sport management. He is the RMU Sentry Media Assistant Sports Manager....