Women's hockey conference tournament preview
It is hard to believe, but the women's hockey season is starting to wrap up. The Colonials of Robert Morris claimed a second straight regular season championship, finishing with a conference record of 14-3-3. Their attention will now turn to the CHA Conference Tournament. Despite being favored to win the CHA Tournament, the Colonials will still need big performances from the team's big names. They will also need to fight off some very dangerous opponents on their way to the conference crown. Let's take a look at the players and teams to watch.
Brittany Howard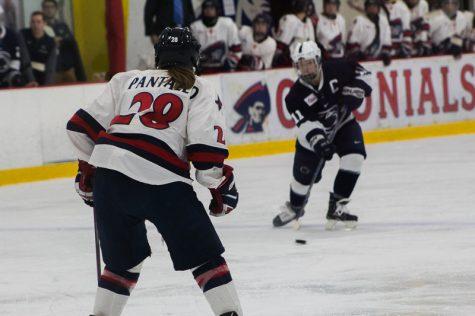 Perhaps the greatest player in the history of Colonial women's hockey, Howard will undoubtedly be a name to look out for in this tournament. Howard is the face of the women's hockey team. She is also the reigning CHA player of the year and was drafted by the Buffalo Beauts in August of last year. She leads RMU with 46 total points, and in goals scored with 23. She has scored in three consecutive games, and seven of her goals are game winners. Howard also distributes the puck well as she has 23 assists too. This is tied for most on the team. Brittany Howard gets things done, and her success will be important to the Colonials' success in this tournament.
Jaycee Gebhard
Sophomore Jaycee Gebhard sits in second on the team in points behind Brittany Howard. She also has 23 assists and 13 goals for a total of 36 points. Gebhard is putting up fantastic numbers for a sophomore and will play a big role in the Colonials' success in the CHA Tournament. Despite not being a big clutch performer, Gebhard still contributes in huge ways to this team. Gebhard will have two more CHA Tournaments in her time here, but she will almost definitely be contributing in a big way here in her sophomore season.

Elijah Milne-Price
Between the pipes for the Colonials stands Elijah Milne-Price. She has had a season to remember as she has posted six shutouts for the 2017-18 campaign. Milne-Price also boats a remarkable 1.64 GAA. Her regular season ended with two consecutive shutouts against Syracuse, and she has been reliable all season. Her play will definitely impact the Colonials' success. The senior will try to cap off an incredible season by bringing a CHA trophy to RMU.
Teams to look out for: Mercyhurst and Penn State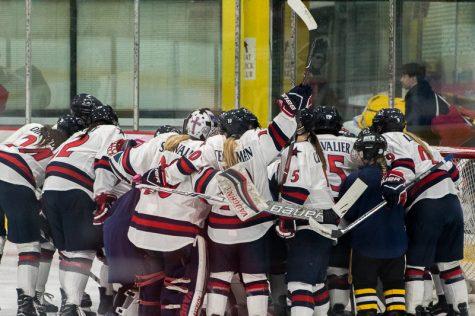 The Mercyhurst Lakers finished 13-4-3 in the CHA regular season, only one game behind the Colonials. Despite struggling against out-of-conference opponents, the Lakers are a very dangerous team. To find proof of how dangerous they are, look no further than their head-to-head matchups against the Colonials from this season. The Colonials and Lakers were 2-2 against each other this season. Each weekend series they played ended in a split. The Lakers also ended their season with two straight shutouts. Neither team has managed to gain the upper hand, and it could be a toss-up as to who wins if they were to play in the tournament.
Penn State is another team that could give the Colonials some trouble. Their conference record of 6-7-7 might not allow them to be seen as a threat, but the Nittany Lions are a dangerous team. Despite not defeating RMU, they managed to tie them three times this season. These two teams are also evenly matched this season. It wouldn't be a surprise to see the RMU and PSU have a big showdown in this tournament, and it could easily go either way.
The Colonials have dominated the CHA all season, and they will try to bring that success over to the conference tournament. Despite a few teams that could pull off an upset, the Colonials will still be the team to look out for. It is still unknown who the Colonials will play in the first round as of press time.